Catpoeira
Catpoeira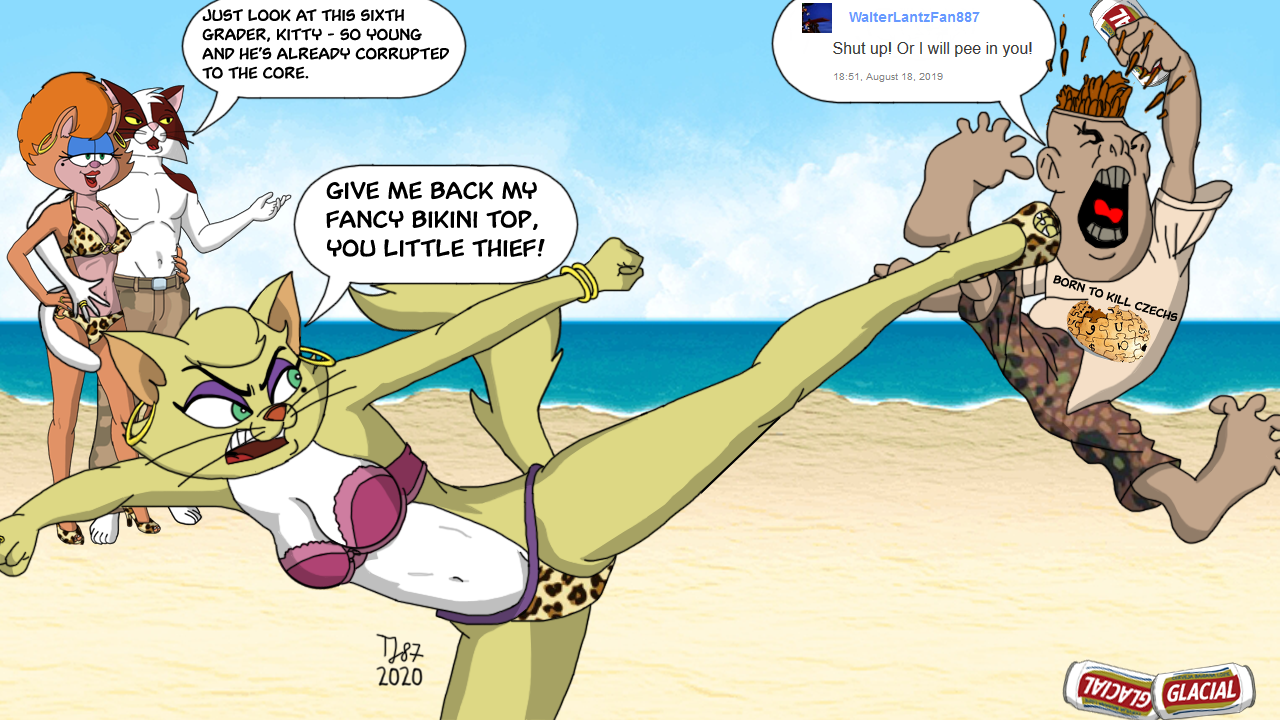 Description
This picture is based on the 18th August 2019 incident on Tom & Jerry Wiki, where Renan "WalterLantzFan887" Nogueira admitted he has severe bladder issues:
-
https://tomandjerry.fandom.com/wiki/Thread:43369#128
That crazy sixth-grader Bahiano drunkard still owes me 20 USD and he has never paid them. Thus I decided to depict him with Delilah, Kitty, and Ian when the drunk kiddo was caught red-handed when stealing Delilah's fancy leopard print bikini top. At least he makes a good kicking bag.
Miss Kitty belongs to PAWS Inc.
Delilah belongs to Warner Bros.
Ian Zaleski belongs to me
Renan "WalterLantz887" Nogueira belongs to his parents or whoever is his legal caretaker.