Calling Doctor Pussycat: Bahiano Bladder Encephalopathy
Calling Doctor Pussycat: Bahiano Bladder Encephalopathy
Calling Doctor Pussycat: Bahiano Bladder Encephalopathy
by
TeeJay87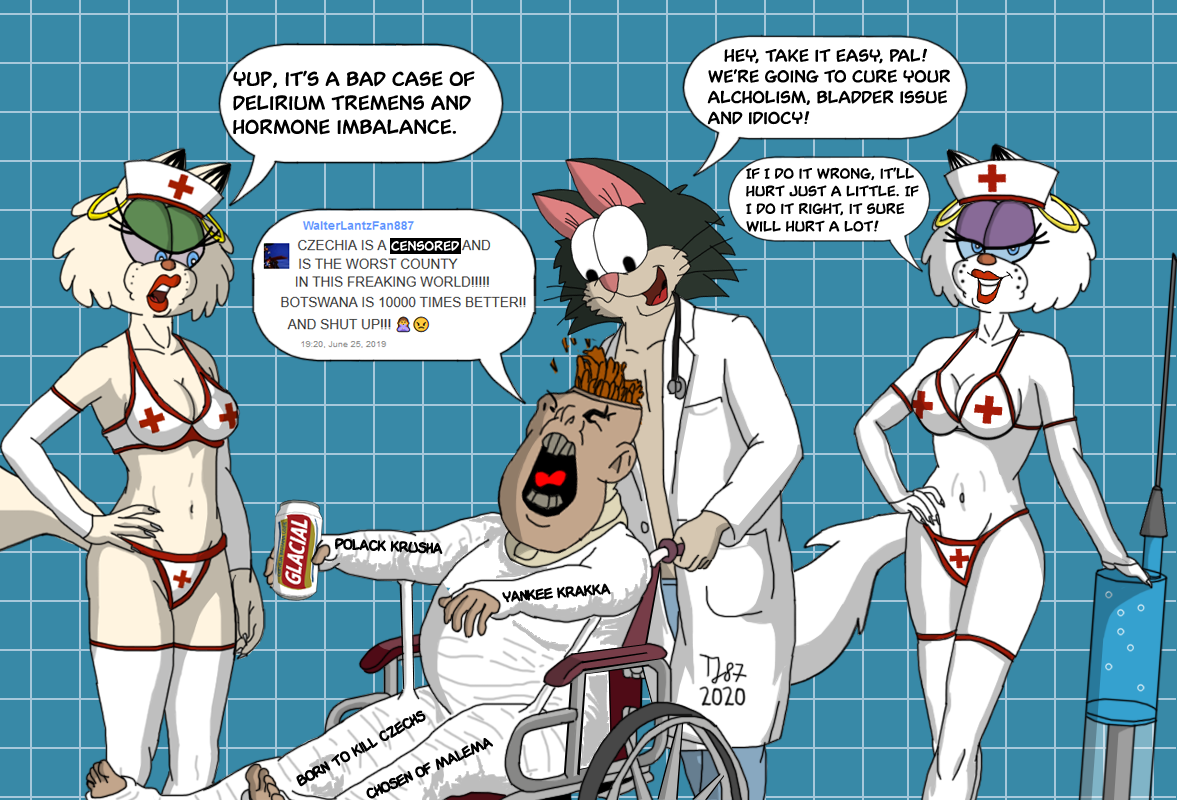 Description
The picture with Nurse Gwendolyn
http://www.fanart-central.net/pictures/user/TeeJay87/860321/Nurse-Gwendolyn-WIP-with-reference
has been developed as it can be seen above - the Persian cats will be curing Renan "WalterLantzFan887" Nogueira of his health issues, which include alcoholism, schizophrenia, bladder issues (perhaps prostate cancer, though unlikely at sixth graders) and much more.
Nurse Lola (I changed Gwendolyn's fur and retina colour) has prepared a two-handed syringe with a brain-cell-rebuilding serum, which will be injected to Nogueira's organism. If Nogueira is cured of stupidity, our feline medics will use it to help Drunk Nikita and Crazy Chris as well.
Rated Mature Content in case someone was not fond of the feline medical personnel's outfits blending with their fur colours.
Lola, Gwendolyn, and Foo Foo's lookalike belong to PAWS Inc.
Renan "WalterLantzFan887" Nogueira belongs to his parents.