Harem Liberators
Harem Liberators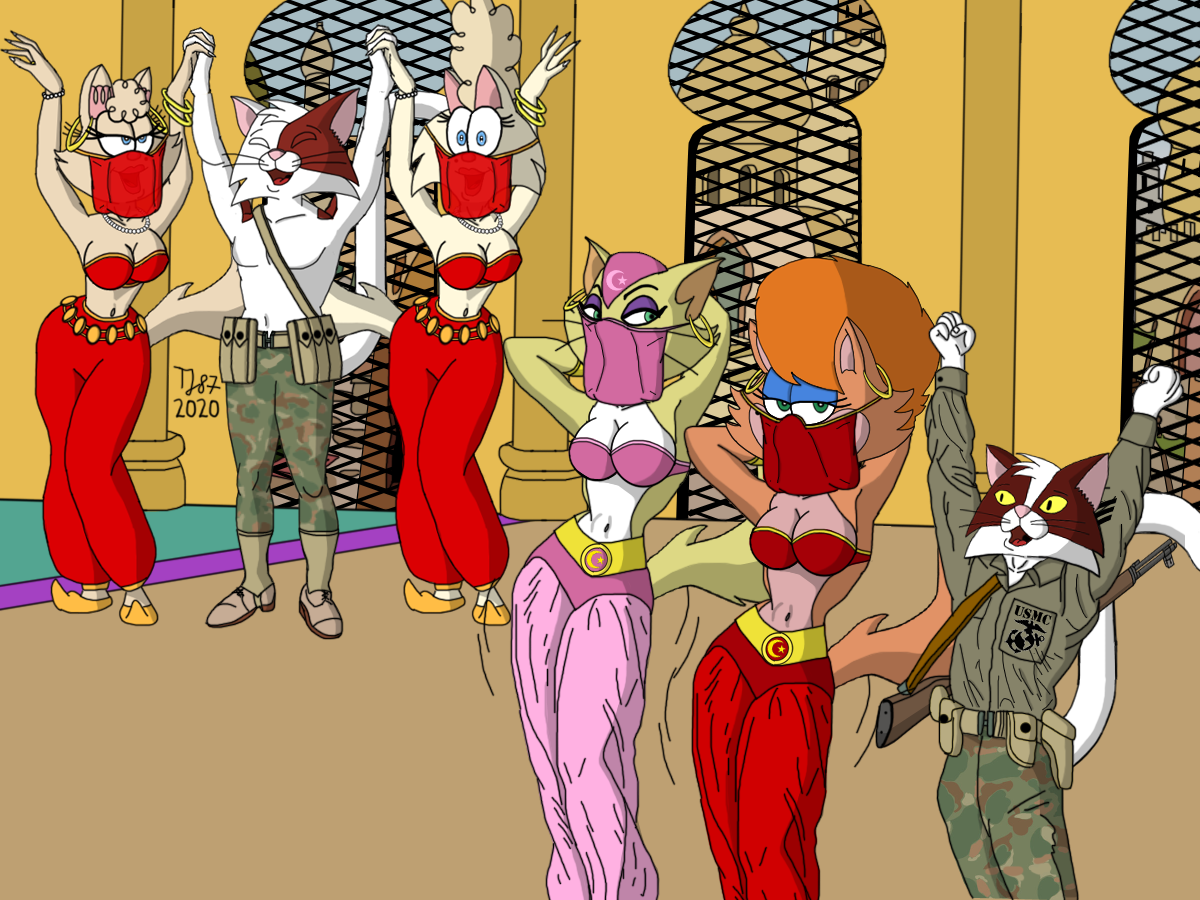 Description
Some time ago, I found this comics book cover
https://www.cgccomics.com/boards/applications/core/interface/imageproxy/imageproxy.php?img=https:...
from 1952. I would gladly read the comics myself, even despite the artist has drawn the US Marines with a couple of mistakes, including miscolored uniforms and equipment. While drawing this http://www.fanart-central.net/pictures/user/TeeJay87/860381/Pussycat-Belly-Dance-2020 I thought about developing the concept myself.
And the result is above - I did draw Delilah, Kitty, and Ian after the characters from the original book cover, this time with properly depicted US Marine Corps jacket (including the formation logo on chest pocket and Sergeant rank insignia), WW2 gear with M1 Garand rifle, and the M1943 camouflage pattern trousers. Stan had his original outfit reworked as well - he received the same M1943 trousers like Ian, the same belt with SMG pouches and officer shoes; the latter two paraphernalia should identify him as a commissioned officer.
After the characters were completed and adjusted, I drew the background I found matching. I'd like to thank Osprey Publishing for their outstanding WW2 books - the one about the US Marine Corps in Pacific 1942-45 was particularly helpful in completing this project.
Miss Kitty, Mona, and Penelope Pussycat belong to PAWS Inc.
Delilah belongs to Warner Bros.
Stan(isław) and Ian Zaleski belong to me.
General Info
Comments
9
Media
Digital drawing or painting
Time Taken
2 months
Reference
See description