Delilah's new old colors (test)
Delilah's new old colors (test)
Delilah's new old colors (test)
by
TeeJay87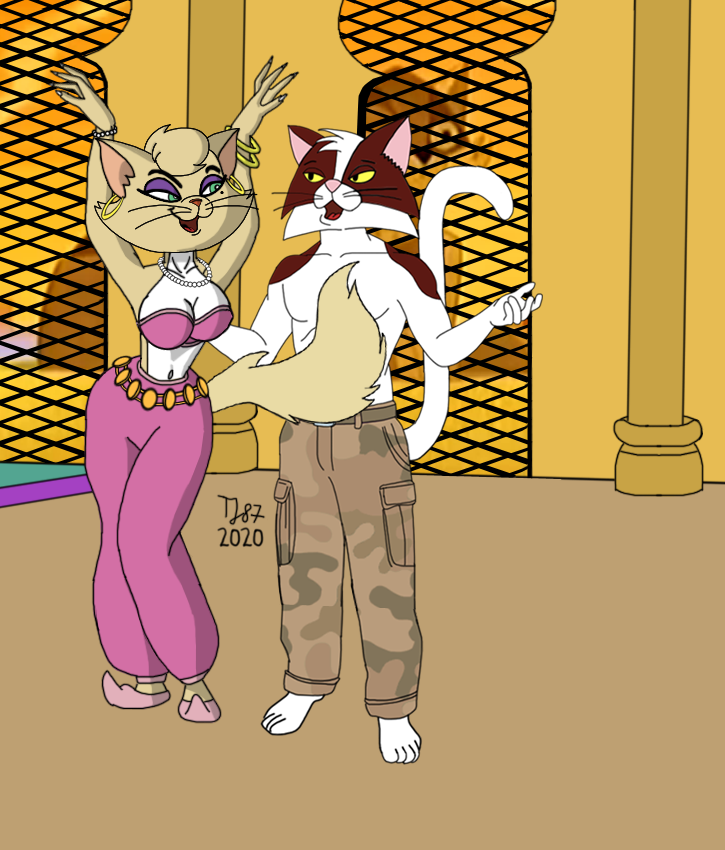 Description
Back in December 2019, I changed Delilah's colours into darker tones
http://www.fanart-central.net/pictures/user/TeeJay87/859778/Delilahs-new-colors
after watching
Solar Specs
episode on Kim Cartoons website. Despite the recolouring, I have never been completely convinced if those dark tones are indeed the proper colours.
My pen friend Nina, who's been watching the cartoon longer than I do and she also likes Delilah, found a proper colour reference
https://vignette.wikia.nocookie.net/krypto/images/7/7c/Agent_9L.jpg/revision/latest?cb=2015072203...
- despite being from
Andrea Finds Out
episode, I was told that Delilah has such bright fur, flesh and outfit colours in all the episodes she appears.
I've known Nina since 2007 and I trust her, thus one of our favourite characters received new colour palette, I believe this one is indeed NTSC. The picture on display is a test, I plan developing it further, hence Delilah might look shorter than Ian (she's supposed to be taller).
Not flagged mature content as I honestly doubt that dance always equals ambiguous messages.
Delilah belongs to Warner Bros.
Ian Zaleski belongs to me.
General Info
| | | | |
| --- | --- | --- | --- |
| Ratings | | Comments | 2 |
| Category | Cartoons » Crossovers | Media | Digital drawing or painting |
| Date Submitted | | Time Taken | Haven't checked |
| Views | 92 | Reference | See description |
| Favorites... | 1 | Keywords | Krypto, the, Superdog, Delilah, Furry, Fish, Ian, Zaleski, cat, feline, Catopia |
| Vote Score | 2 | License | Berne Convention |