Delilah with Kittens at the Pool (test WIP)
Delilah with Kittens at the Pool (test WIP)
Delilah with Kittens at the Pool (test WIP)
by
TeeJay87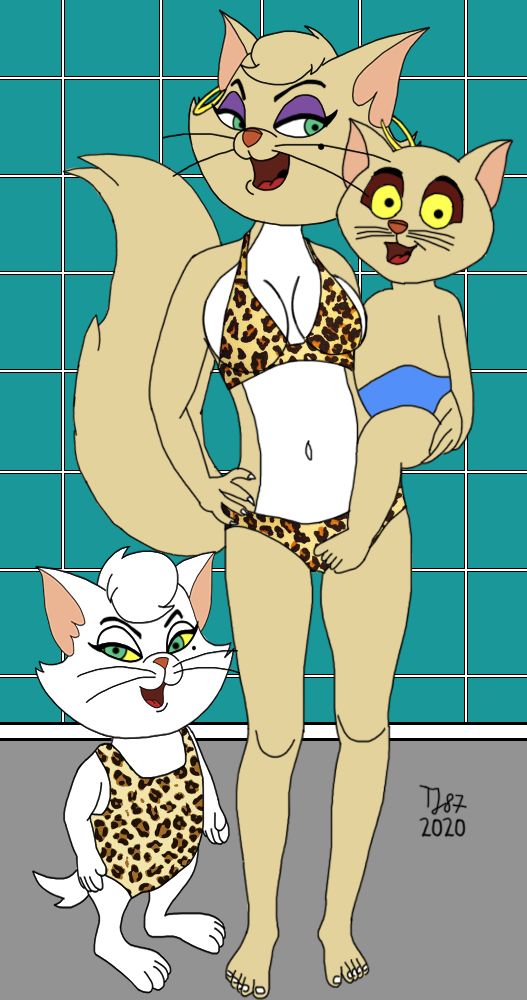 Description
Delilah with her and Ian's offspring:
- Diana (the white female kitten, she debuted in 2017)
- Daniel (the male kitten, developed this year).
Danny is supposed to carry genes from both parents, just like his older sister. I took inspiration for his face design after one of the biscuits packs sold here in our Wal-mart equivalent
https://1.bp.blogspot.com/-yhaT0WQlKfI/XXJ8cauNkKI/AAAAAAAACyI/psCBe1trRf8BxU4yhK8CYoUqA5TSvMqcgC...
- if you see the cat's head, I modeled Delilah's son's head after this one.
Delilah belongs to Warner Bros
Diana and Daniel belong to me.