Pussycat Belly Dance 2020 (alt)
Pussycat Belly Dance 2020 (alt)
Pussycat Belly Dance 2020 (alt)
by
TeeJay87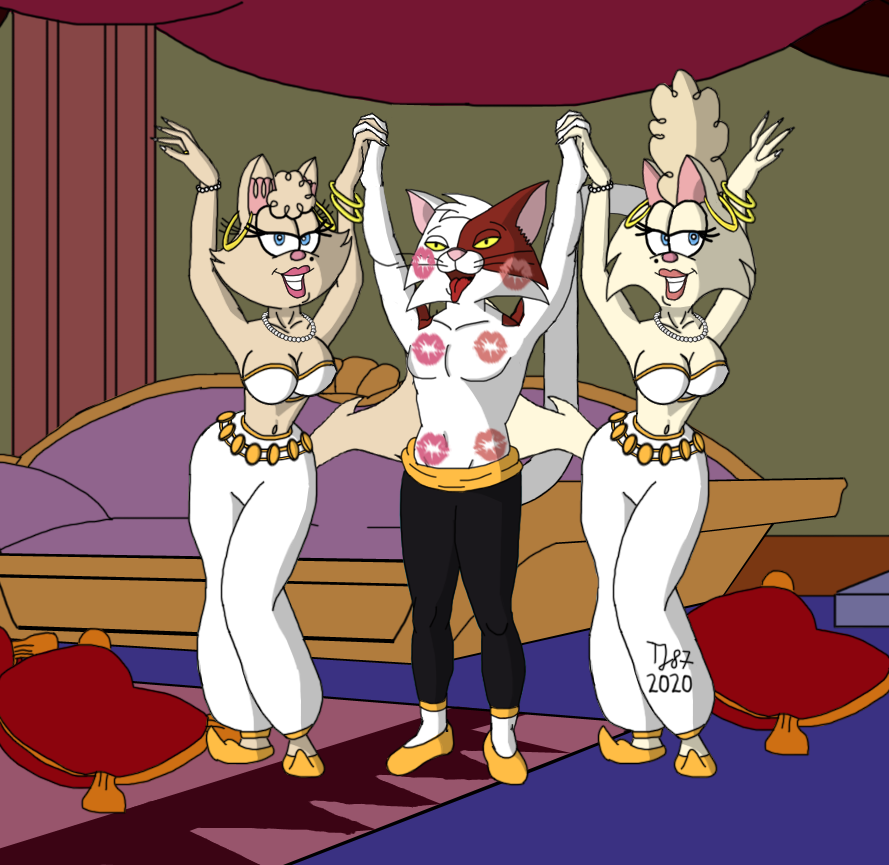 Description
Basically the same picture as
http://www.fanart-central.net/pictures/user/TeeJay87/860381/Pussycat-Belly-Dance-2020
with the following exceptions:
- Penelope and Mona are not wearing harem veils;
- their outfit colors have been changed;
- Stan received some additional evidence for compassion from his females;
- the background inspired by
Harem Cat
episode from Heathcliff and the Catillac Cats.
Wedding rings worn by the depicted characters should identify their relationships.
Mona and Penelope Pussycat belong to PAWS Inc.
Stan(isław) Zaleski belongs to me.
General Info
Comments
1
Media
Digital drawing or painting
Time Taken
Haven't checked
Reference