The Pussycats and the COVID - a Matter of Approach
The Pussycats and the COVID - a Matter of Approach
The Pussycats and the COVID - a Matter of Approach
by
TeeJay87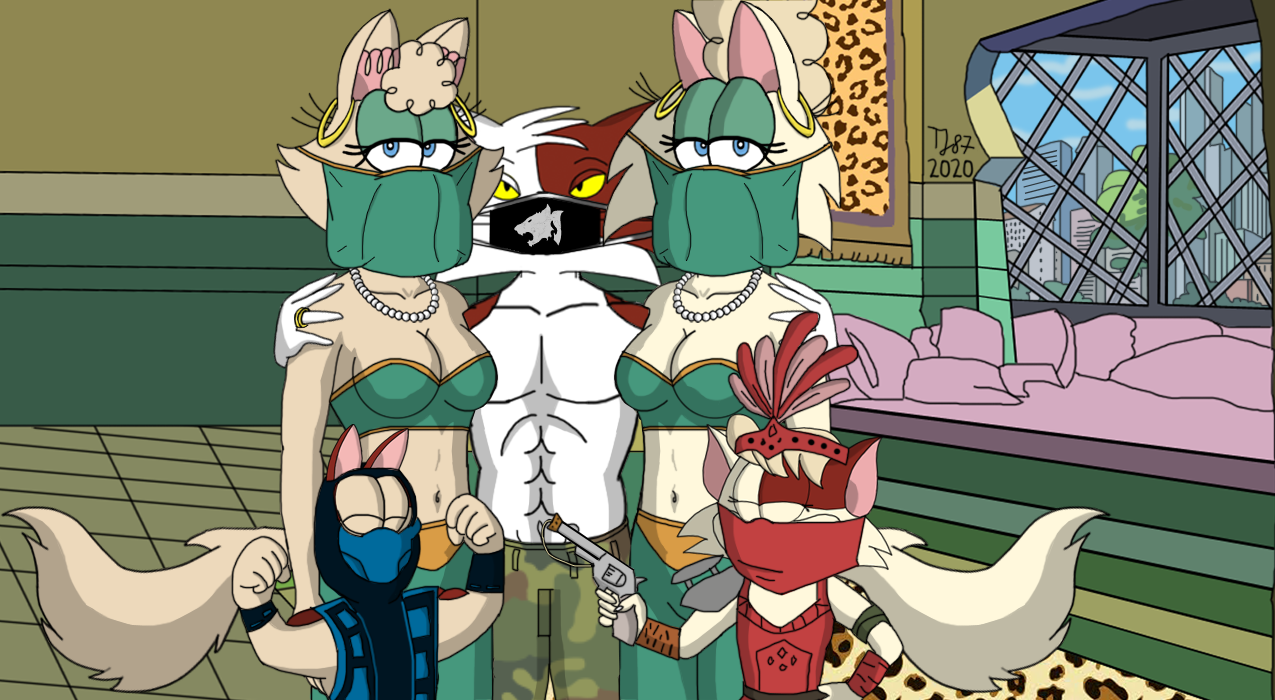 Description
The final version of
http://www.fanart-central.net/pictures/user/TeeJay87/862057/COVID-Regime-at-Pussycats-WIP
- with the characters' offspring and a better background added, the latter drawn especially for the picture.
Penelope, Mona, and their family found a way how to keep the ongoing COVID-19 sanitary regime with some imagination:
- Adam being a fan of ninjas (hence the Sub-Zero from
Mortal Kombat
series costume);
- Mary-Ann is fond of Miss Fortune from
Fallout New Vegas
(including a toy gun);
- their mothers found another use for their Levantine outfits - to give their husband and kittens example to follow;
- last but not least - Stan got one of those Warhammer 40K-based merchandise products released by Games Workshop ("Gee Dubs" in the gamer slang) in the wake of the coronavirus - a face mask with Tigers Argent logo.
The cats don't live in the Middle-East - Stan simply redecorated one of the bedrooms in their house to look taken from the
1001 Nights
setting, so he and his
sultanas
can have some socially-accepted fun when their kids are asleep.
Mona and Penelope Pussycat belong to PAWS Inc.
Stan(isław) Zaleski, Adam Zaleski and Mary-Ann Zaleska belongs to me.
General Info
Comments
4
Media
Digital drawing or painting
Time Taken
3 weeks
Reference
See description