Plastic Plateau Model
Plastic Plateau Model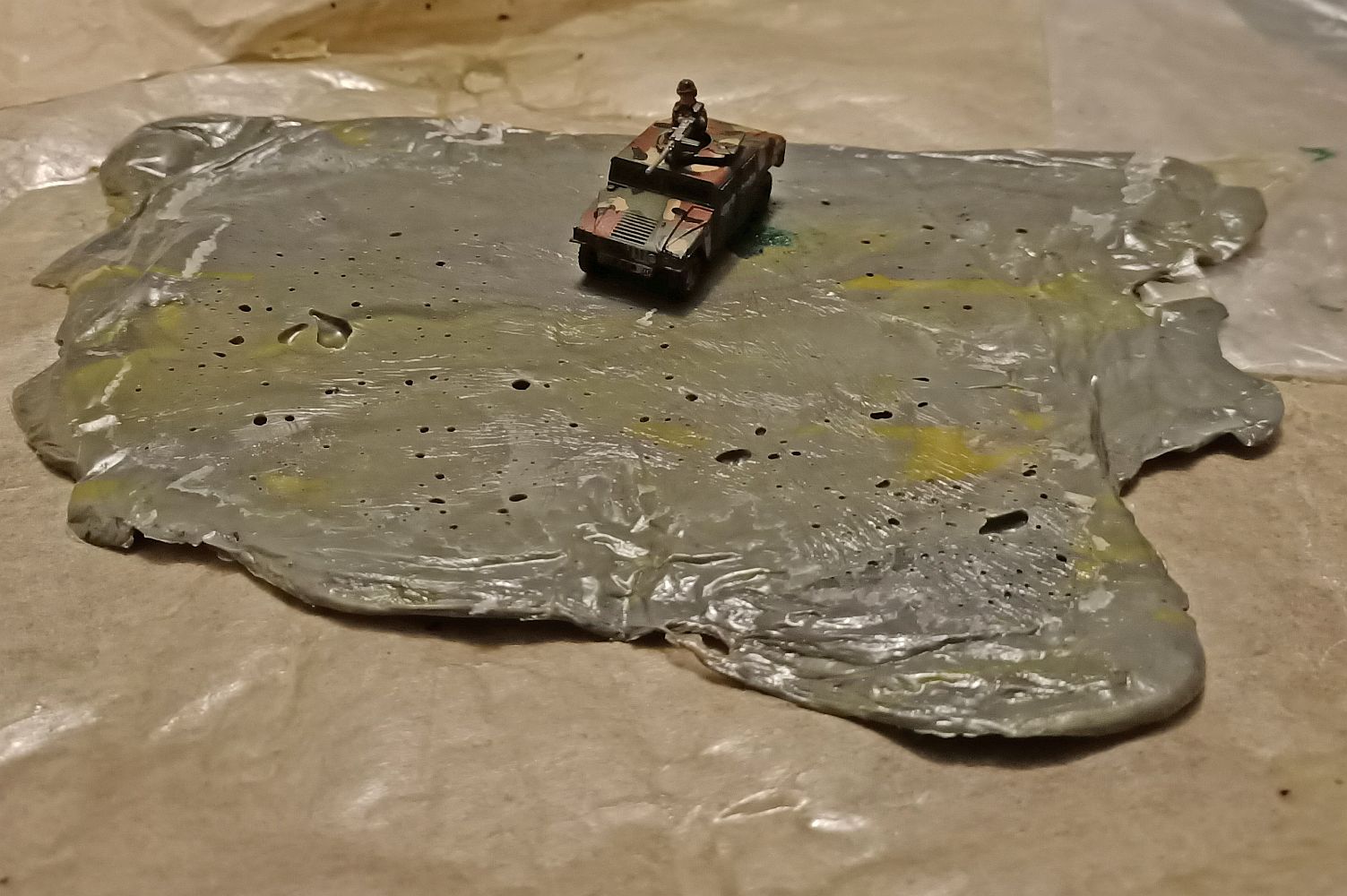 Description
A month ago I found a video on YouTube, where a modeller from the United States shows how to melt leftover polystyrene pieces from models in acetone
https://www.youtube.com/watch?v=foZ4wypB4LI&t=307s
. He uses sprues from Games Workshop to obtain various stuff, useful for modelers.
Here you can see my attempt in this technique - I put clipped leftovers from Games Workshop, Warlord Games, Rubicon Models, Battlefront Miniatures and Italeri to a leftover jar, poured acetone inside, left for 12 hours, and I got a pudding-like substance, which sticks to surface. The melted plastic was put on baking paper and rolled with a leftover spray can. When it dried overnight, it looks like a plateau model.
Now I have a dilemma - should I keep the chunk as it looks (which will make good terrain for Flames of War - one of my HMMVV models was put to show its size), or cut it into pieces, so I can complete my 1:100 bunker models for Flames of War?