Cobblestone bases (Bolt Action)
Cobblestone bases (Bolt Action)
Cobblestone bases (Bolt Action)
by
TeeJay87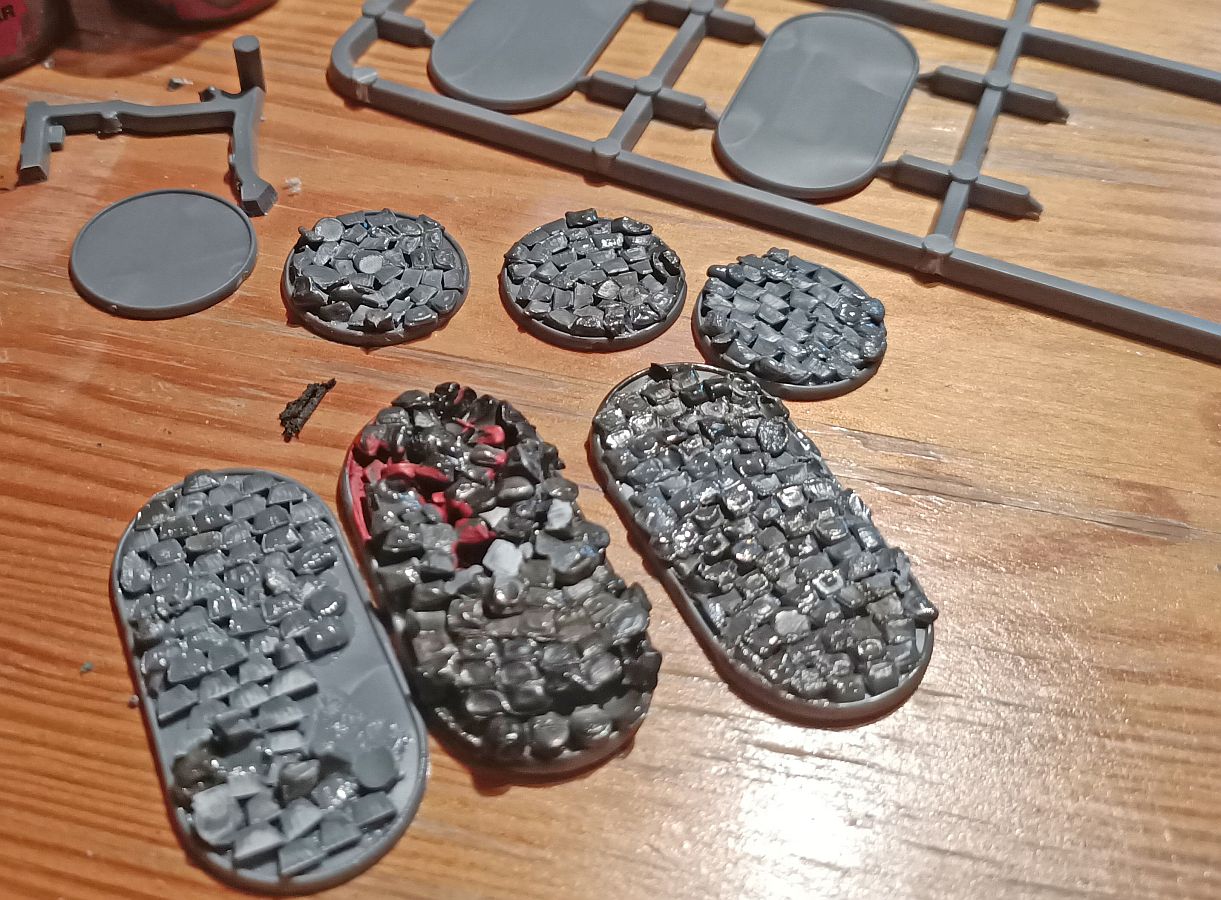 Description
Some time ago, I saw this video
https://www.youtube.com/watch?v=NrGp0UBfIo8
- on 1:14, the author shows how to make cobblestone imitation for scale modelling. I've gone further by charring the plastic bits and poking them with a screwdriver, which gives them more natural stoney look, not requiring paint.
The oblong bases are for prone figurines, round ones - for still poses and kneeling ones. The first oblong base I crafted charred too much to look like cobblestone, but some red paint made it look like volcanic stone with lava flowing.
Personally, I believe it's a good idea to recycle plastic leftovers like these.