Scare-kittens at the Beach
Scare-kittens at the Beach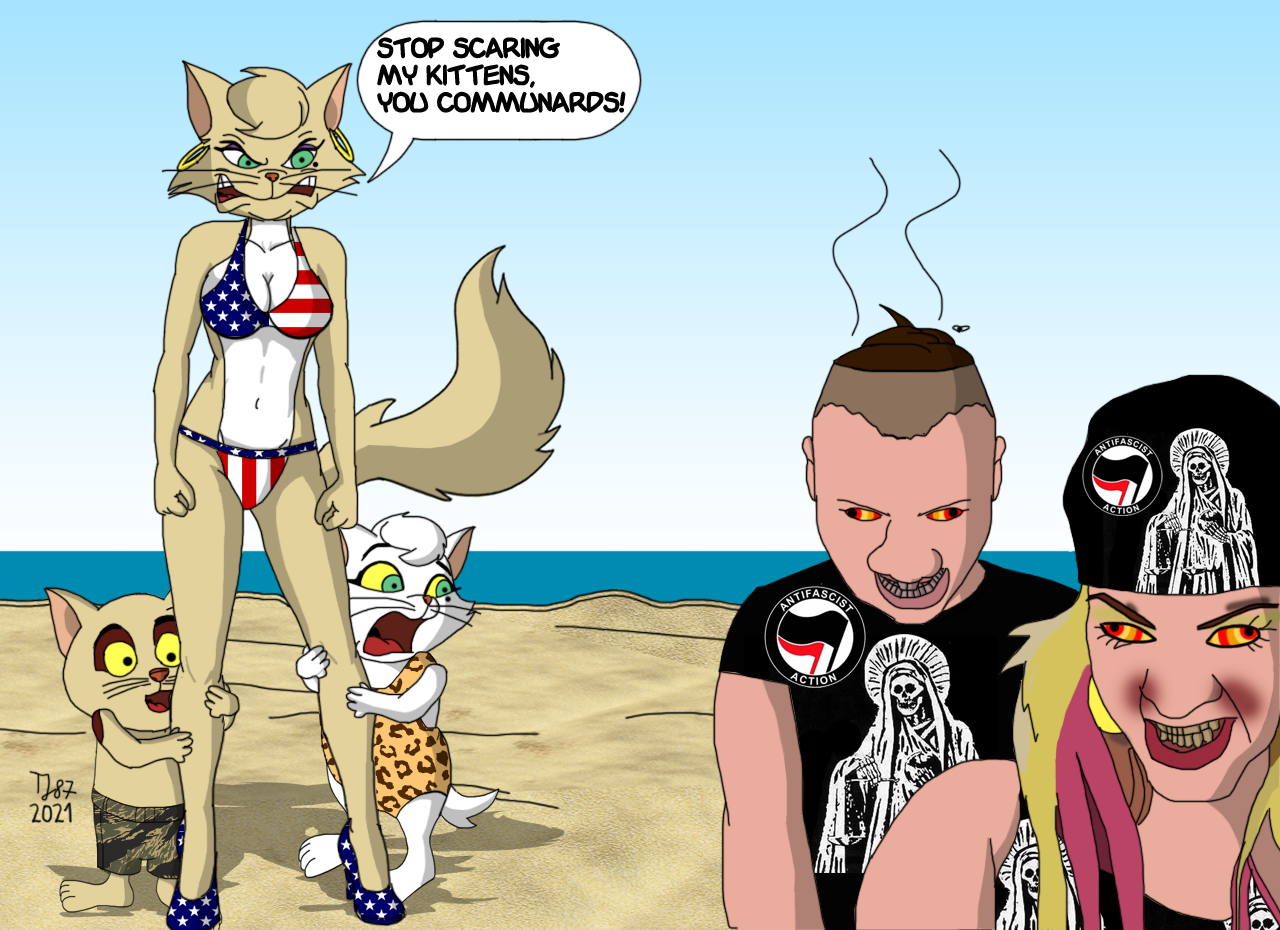 Description
The developed version of the picture
http://www.fanart-central.net/pictures/user/TeeJay87/863220/Spoilt-Day-at-Beach-WIP
- Kaleb and his mother are scaring Delilah's kittens Danny and Diana, which disturbs the family day at the beach.
Drawn for the purpouse of satire and to remind, that humankind is often the worst threat to the ecosystem. Those are corrupted people, who are the actual monsters and inspiration for fantasy novels and games; fairy tales about ogres, trolls, orks, and fantasy stuff about such monsters stem from people with hideous hearts and matching appearances.
Delilah belongs to Warner Bros
Daniel and Diana belong to me
Kaleb and his mother belong to Antifa/Santa Muerte/George Soros/Joe Biden/whichever dark power controls them.
General Info
Comments
0
Media
Digital drawing or painting
Time Taken
Haven't checked
Reference
See description