Camouflage Outfit Tutorial Delilah
Camouflage Outfit Tutorial Delilah
Camouflage Outfit Tutorial Delilah
by
TeeJay87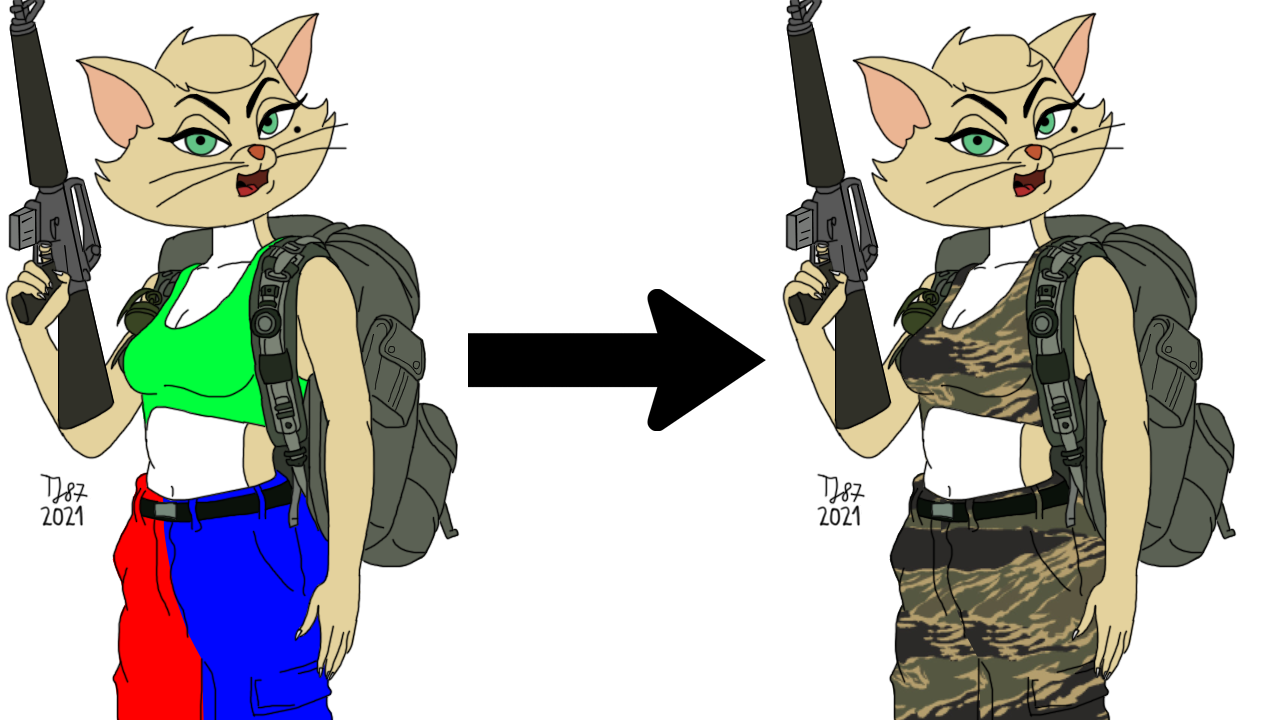 Description
Instead of posting a typical WIP of this sketch
http://www.fanart-central.net/pictures/user/TeeJay87/863507/M16-Delilah-2021-sketch
, I've decided to share the way I draw camouflage outfits in Photoshop using swatches. The key is to make separate layers for trousers and tops, then apply the pattern and adjust. They are indicated by bright outfit colours on the left.
Two-piece camo trousers actually look better than one-piece swatch, for they look more three-dimensional. The swatch can be obtained from Google - just type "Tiger stripe Vietnam War cammo swatch" and you shall get samples.
Delilah belongs to Warner Bros.
General Info
Comments
5
Media
Digital drawing or painting
Time Taken
Haven't checked
Reference