Team Pussycat's Mech
Team Pussycat's Mech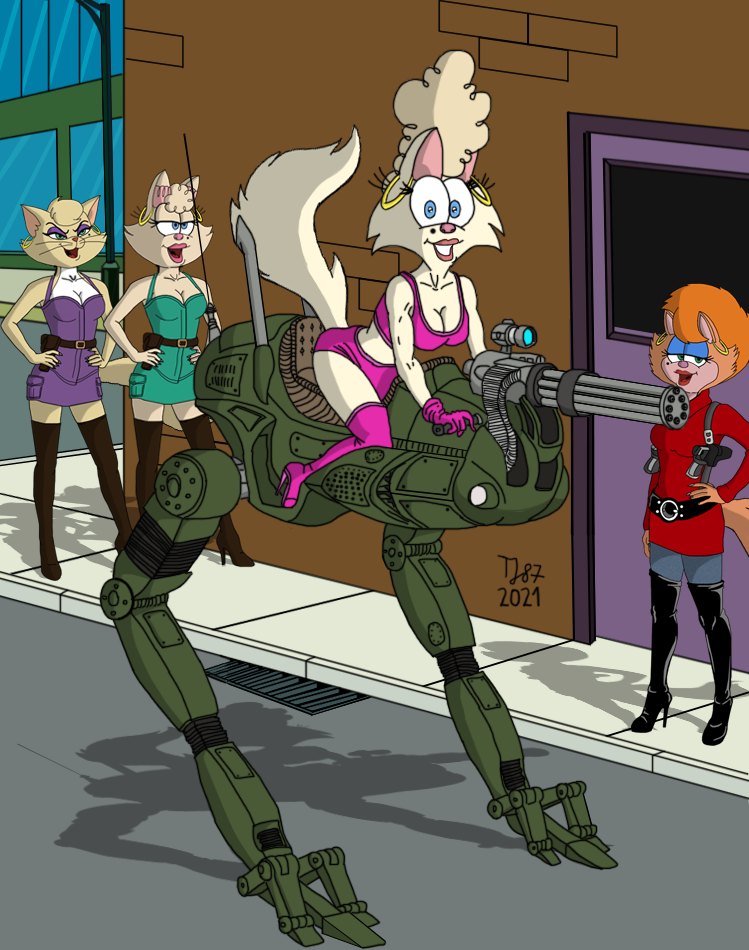 Description
The final version of
http://www.fanart-central.net/pictures/user/TeeJay87/864103/Mona-on-Mech-colour-test-WIP
- with completed background.
Team Pussycat members built an experimental walker vehicle with a Gatling gun mounted in front (for our convencience, let's call it "a mech"). Mona volunteered to ride it and the vehicle works as intended. Now it's time to teach a couple of drunk teenage simpletons from hick town a lesson those boors shall never forget.
Mona, Penelope Pussycat, and Miss Kitty belong to PAWS Inc.
Delilah belongs to Warner Bros.
General Info
Comments
3
Media
Digital drawing or painting
Time Taken
2 weeks
Reference
See description