The Perils of Penelope Penelope Pussycat
The Perils of Penelope Penelope Pussycat
The Perils of Penelope Penelope Pussycat
by
TeeJay87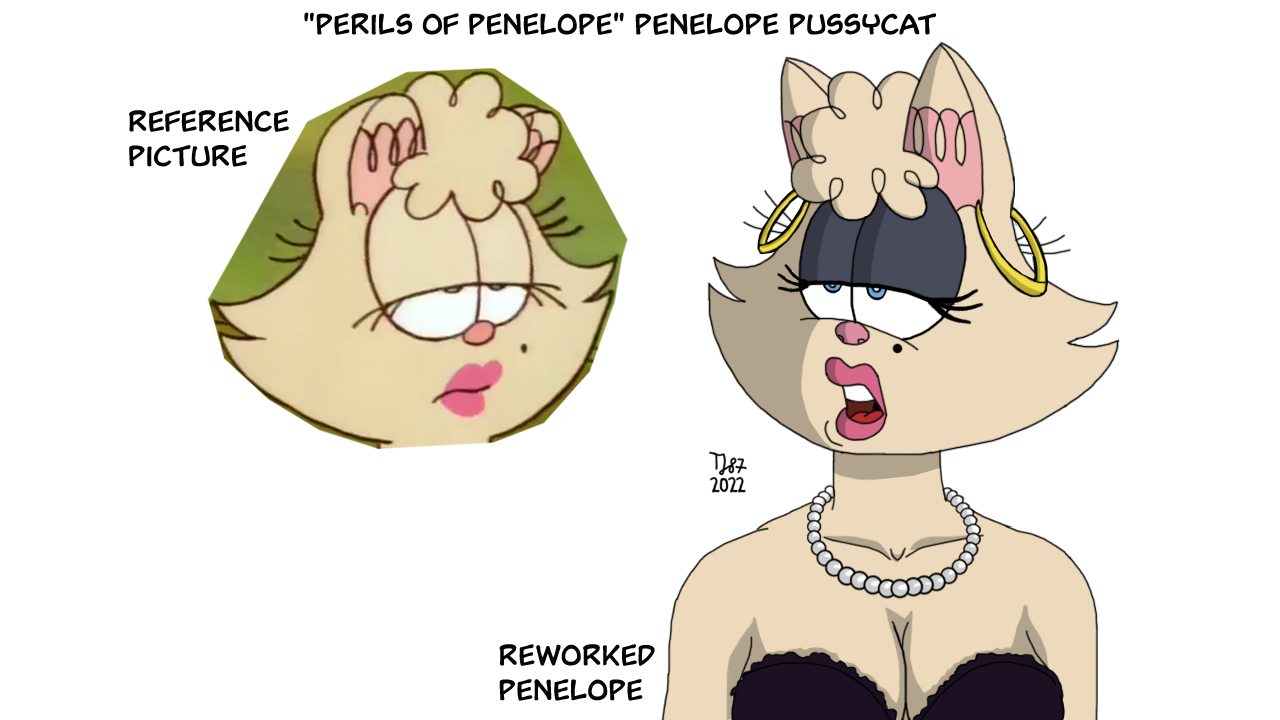 Description
A fellow Garfield Wiki user taught me how to use VeeDub64 program for screencapping motion pictures. I can only tell the program is outstanding - it allows creating nice image galleries as here
https://garfield.fandom.com/wiki/The_Perils_of_Penelope/Gallery
One of the screencaps obtained through the program was used as reference for this drawing - posted to show the improvements I've been applying to my favorite
Garfield and Friends
character. The development includes:
- reworked lips;
-
Guy of Her Dreams
color scheme (I find it most appealing)
- detailed forelock;
- more catlike ears;
- shading;
- detailed eyes with eyeshadow;
- nostrills;
- espohagus;
- humanoid body.
It's not the pinnacle of Penelope's development - I'm looking for a convincing and easy-to-depict texture of fur.
Penelope Pussycat belongs to PAWS Inc.
General Info
Comments
3
Media
Digital drawing or painting
Time Taken
Haven't checked
Reference
See description