Penelope at the Lounge 2023 (4-in-1 color test)
Penelope at the Lounge 2023 (4-in-1 color test)
Penelope at the Lounge 2023 (4-in-1 color test)
by
TeeJay87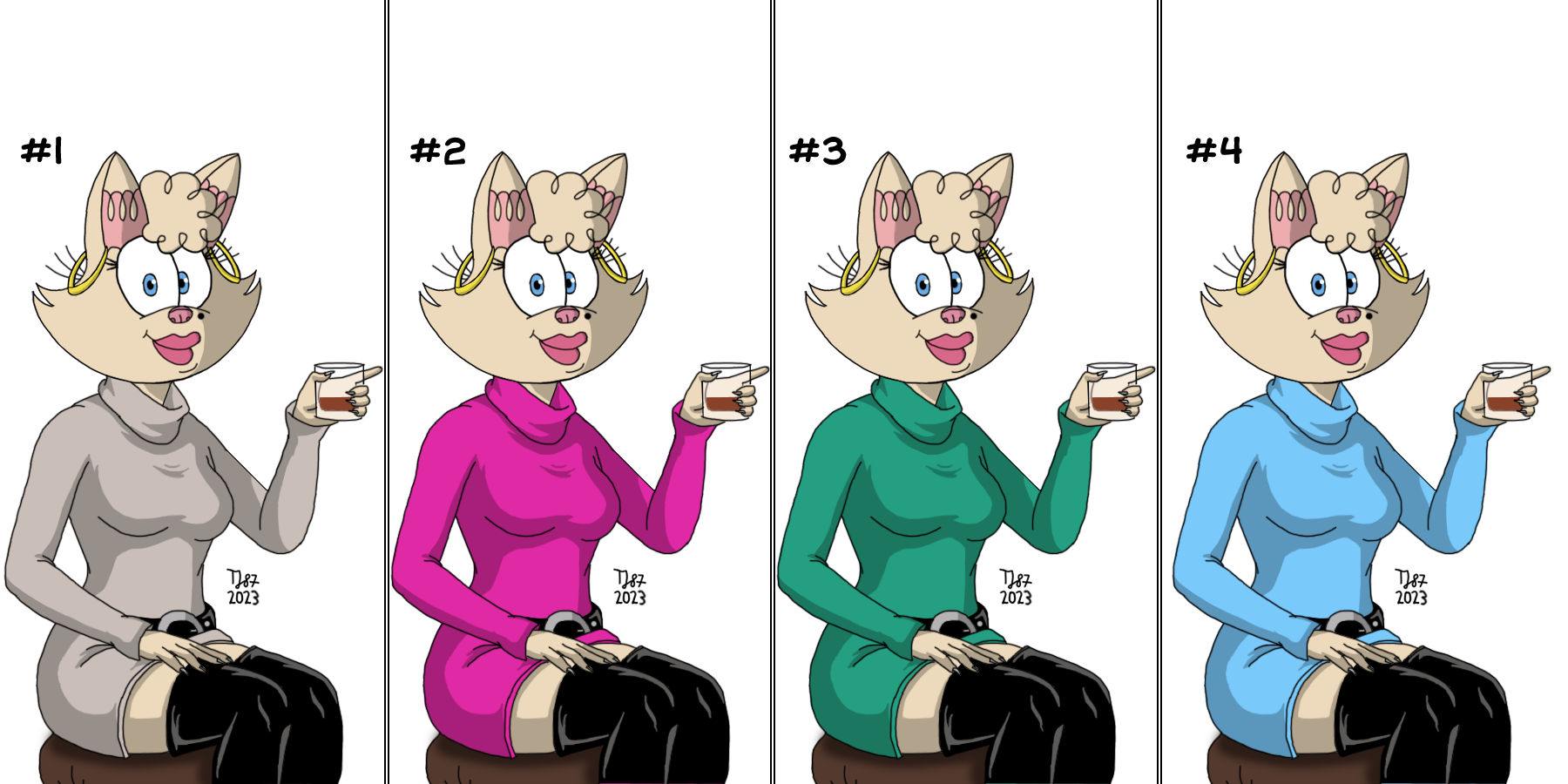 Description
The almost-completed Penelope from this drawing
http://www.fanart-central.net/pictures/user/TeeJay87/867543/Penelope-in-Progress-2023
, missing only her tail which has been omitted for the purpouse of the drawing.
I've been making experiments with her sweater's colours and honestly, can't decide myself between those on display:
#1 - the originally picked colour, I'm unsure if it blends with Penny's fur too much;
#2 - taken from Mona's dress;
#3 - picked from "Baldur's Gate" video game series;
#4 - this tone of blue was obtained from Penelope's shapechanging hat she wears in "The Guy of He Dreams" episode during the Old West dream. The one, which changes forms from Stetson hat to a boater, a top hat, and a Stetson again. 
Any actual suggestions about Penny's sweater colour will be welcome.
Penelope Pussycat belongs to Film Roman.
General Info
Comments
2
Media
Digital drawing or painting
Time Taken
Haven't checked, still in progress
Reference
See description