Bird lady don't take no shiet
Bird lady don't take no shiet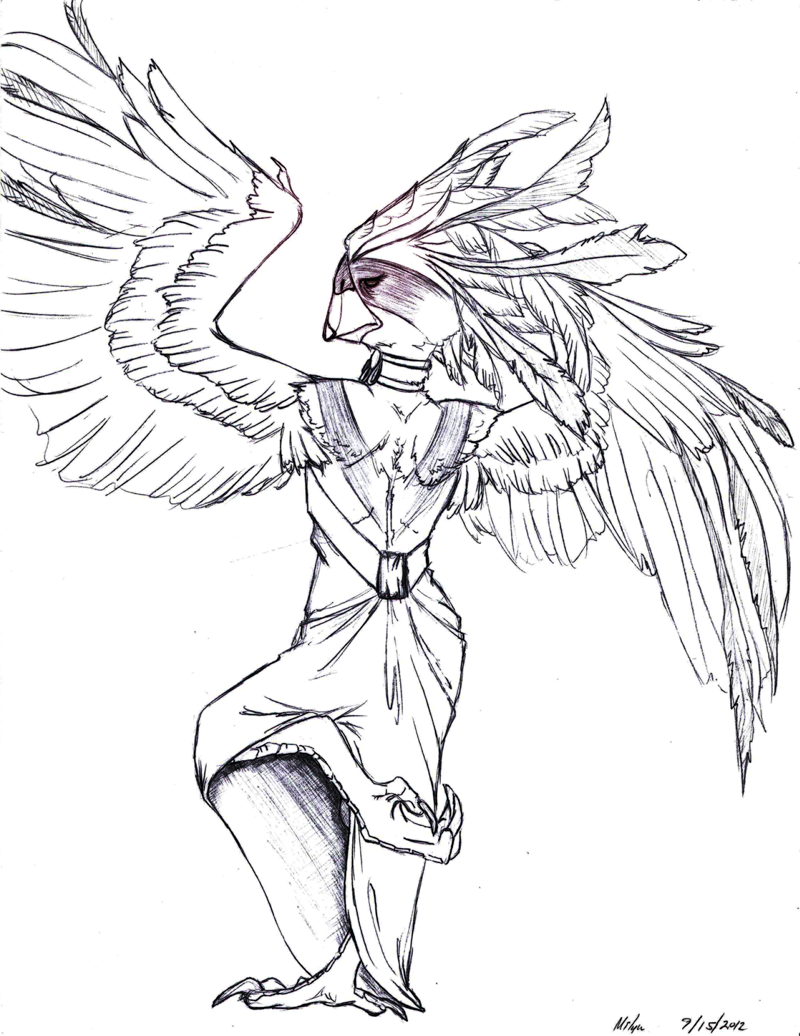 Description
milyu. servant to god-emperor el. she handles at least half of his imperial duties and sometimes dictates his wardrobe.

she's vaguely inspired on a secretary bird and she'll kick your head off if you infuriate her. otherwise, milyu will simply cast a knowing glare upon you and go about her business.

she and el share a mutual respect that surpasses the physical. therefore he's never made any attempt to boink her, despite her being a lowly retainer. blah blah blah...

milyu (c) me, otherwise she... would not be here.