denied the light
denied the light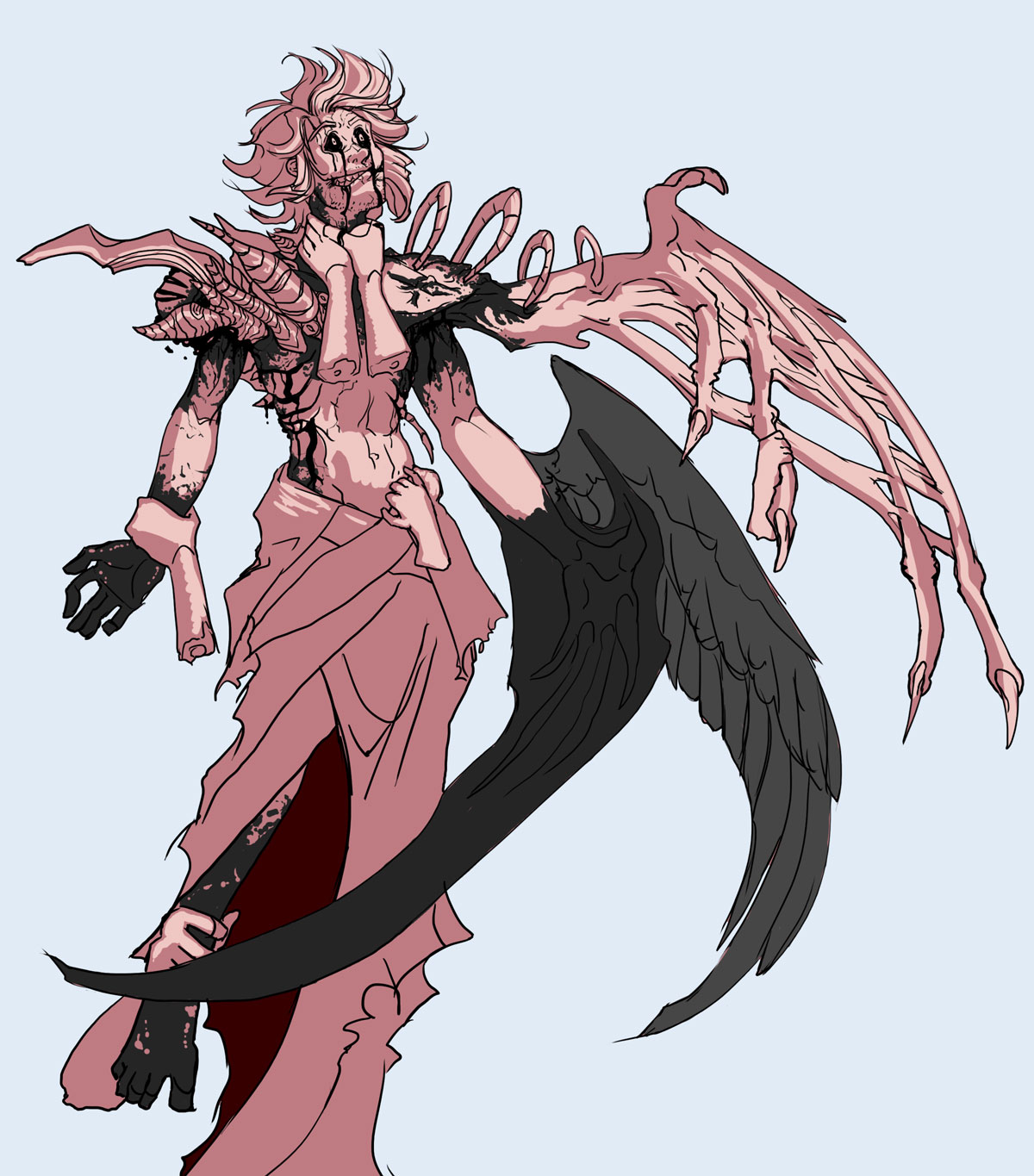 Description
concept of daemonblighted ardyn i did a while ago.
here's a copypasta of a copypasta because i don't wanna retype everything lol: 
copypasta: tbh i don't want to work on it anymore, so let's just pretend it's a sketch, mmhmm~ also, first art of the new calendar year.
fallen first king concept. tbh i don't mind ardyn not having a final form and that his battle was just klinkity klink vertiHORIZONTAL klink piSCHEW, but i like to play with these kinda eyedears anyway.
i like to think if they wanted to play up the horror angle in ardyn's transformation, every fraction of damage would make his body pop or bloat and things would come out until he was a walking grotesquerie of limbs and shoot, so sweet. soulsborne in up in this dog, west side~
summary: i liked ardyn. :c he steadily got more handsome. i just think (lack of story aside) he wore too much clothes, and i don't just mean that in a "ohh wanna c dem hot potates" kinda way >:c
General Info
Comments
0
Media
Digital drawing or painting
Time Taken
Reference