Mike: Too cool for Candy School
Mike: Too cool for Candy School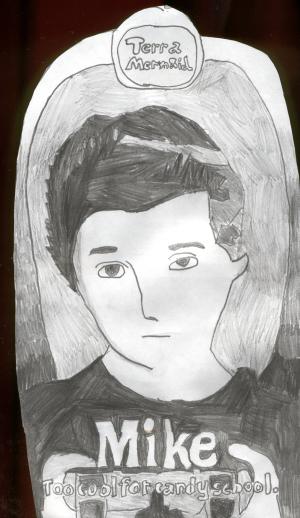 Description
This took me forever to draw. The last drawing I did got no comments at all, so I would at least like one for this one. I know it sucks but please don't flame me!!! <br />
<br />
I drew this picture for Rexysgirl, because she likes Mike, but I dont think she'll call this drawing, "sexy!" like she does with other ones.<br />
<br />
Some of it looks weird, like the ear, and his fingers. I wish I could fix those, but I couldnt. O well...