Commander Cody
Commander Cody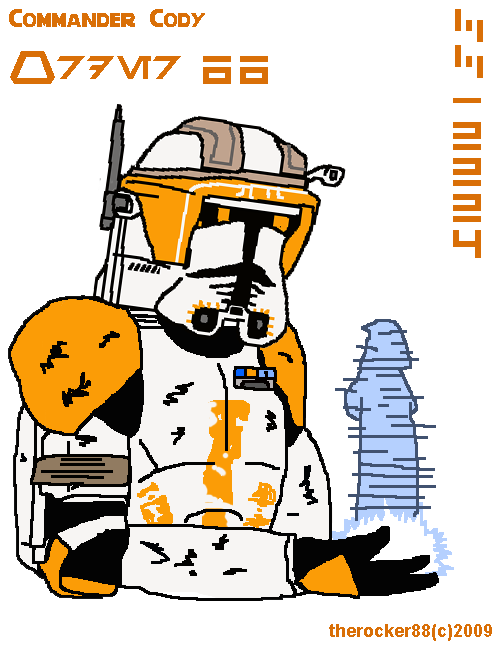 Description
Commander Cody Obi Wan's good friend...what? -rewatches ROTS- oh he just got jacked...good friend until Palpatine finally let his master plan hit the fan yeah...
Anyway Cody here is my Favorite Clone, don't you want his helmet? it has so many gadgets on it
The Helmet was a...hassle... Its not 100% accurate so meh but I am happy with it.
Art(c) ~ThatDude88
http://therocker88.deviantart.com/
Commander Cody and Star Wars(c)George Lucas