The Many Forms of Sonic
The Many Forms of Sonic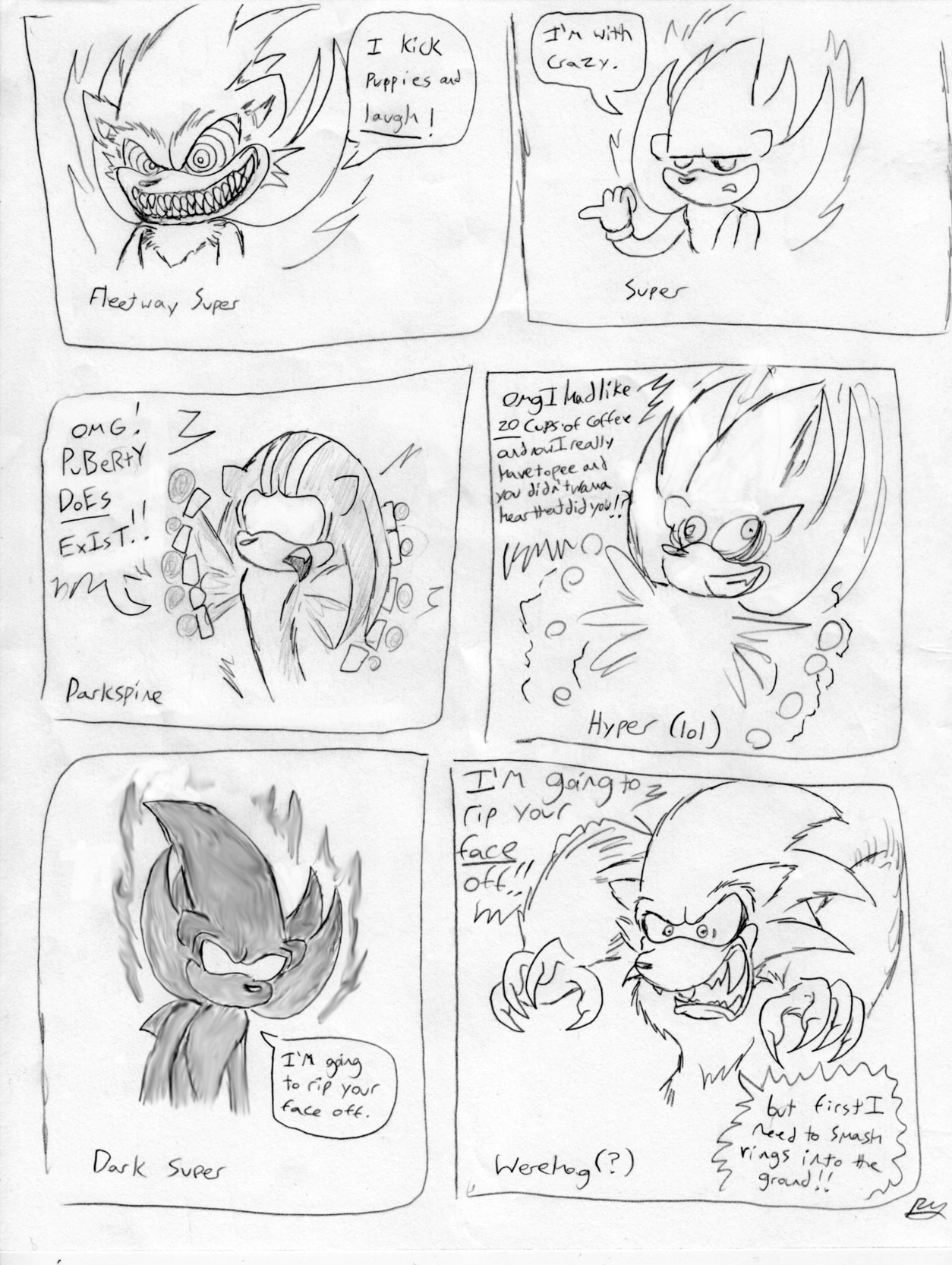 Description
I always wanted to do one of these. Sorry for the sloppiness, but i did this in math after carrying books upon books that weighed, like, 2 tons each. On top of that, i had to carry a bike pump (don't ask).

Anyway, for those of you who can't read my bad handwriting, this is what they're saying:

Fleetway Super: I kick puppies and laugh!

Super: I'm with crazy.

Darkspine: OmG! PuBeRtY DoEs ExIsT!

Hyper (lol): omgihadlike20cupsofcoffeetodayandnowireallyhavetopeeandyoudidn'twannahearthatdidyou?

Dark Super: I'm going to rip your face off.

Werehog(?): I'M GOING TO RIP YOUR FACE OFF!!....... but first i'm going to smash rings into the ground!!

This is my first time drawing...ugh... "Darkspine" Sonic... i didn't EVER use a reference! I think i could be really good at drawing that gay pubertyhog with some practice! :D YAY!!
General Info
Comments
33
Media
Graphite pencil
Time Taken
a whopping...........10 minutes. lol.
Reference
suprisingly, none.