Eclipse and Newman 1
Eclipse and Newman 1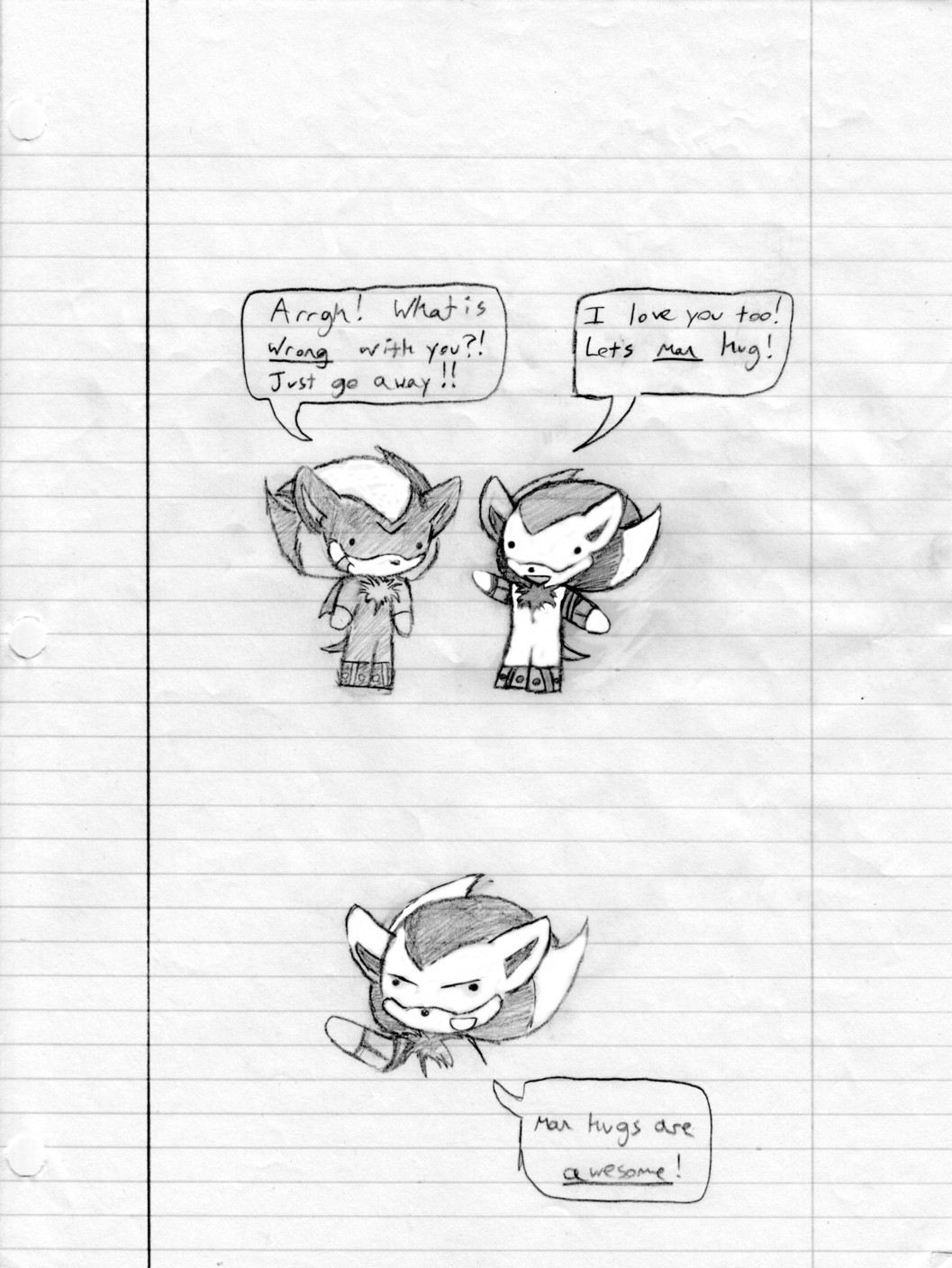 Description
LOOK! THEY'RE CHIBI!

I find this adorable. And funny. It's funorable!

Newamn is the anti-clone of Eclipse, taking on his look, and turning it inside out.

Eclipse is sad, Newman is happy.

Eclipse is mad, and Newman is still happy.

Eclipse likes Sonic, Newman hates him.

Newman likes Mr. Inderretta, and Eclipse burns in rage at the very mention of his name.

Get the difference?

btw, plz excuse the crap paper i put this on. It was a doodle that grew.
General Info
Comments
46
Media
Graphite pencil
Time Taken
20 minutes XD
Reference
none