Vorace Stages
Vorace Stages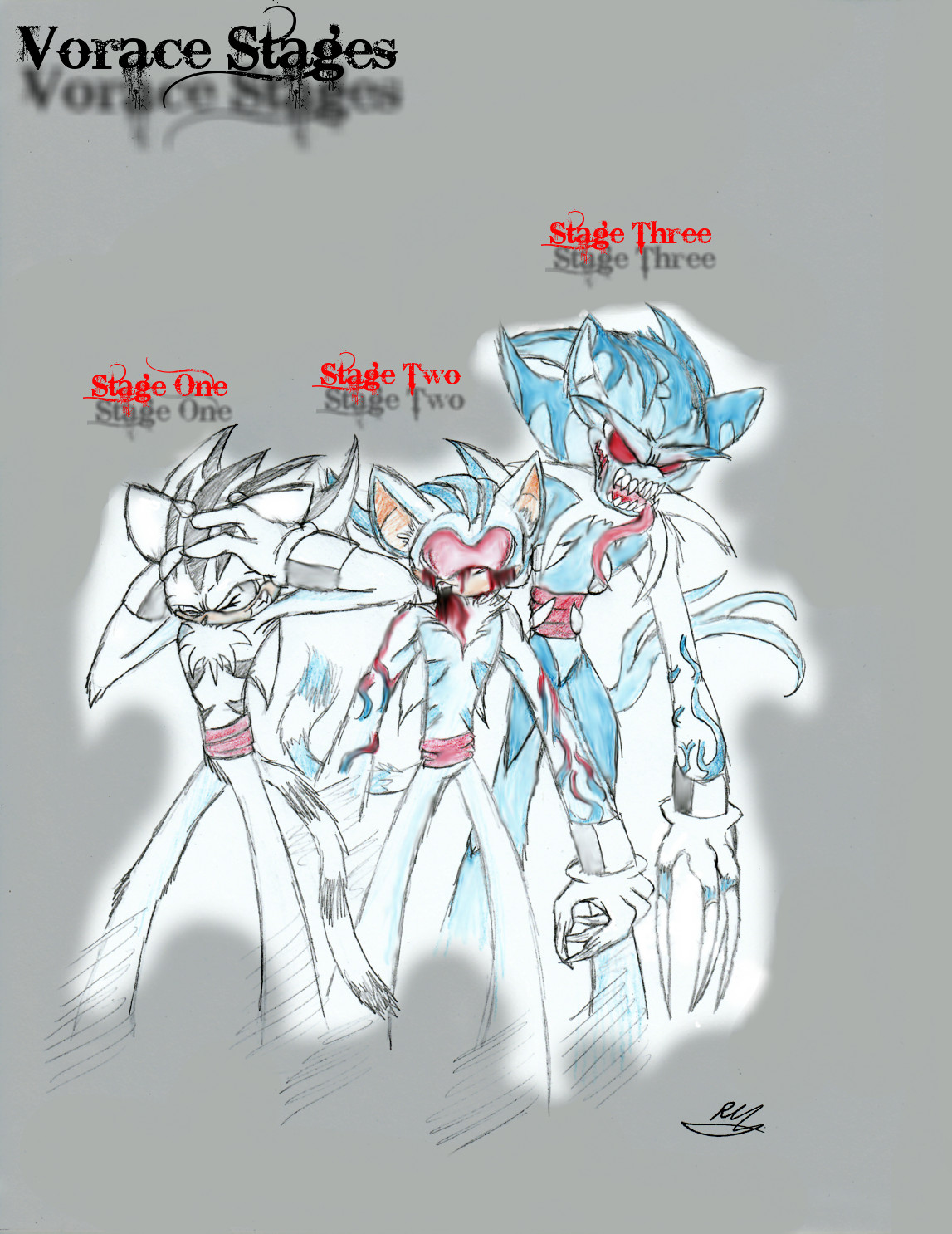 Description
Reconize him? These are the stages from Luminos, to Vorace (which means Vicious in portuguese, maybe...).

1. Powerful headache.

2. Blood leaks out of his eyes (like Maya from Heroes!) and mouth. The blood becomes solid, and blue, and wraps around his body, engulfing him in tenticals (you are now excused to say "ewwww!" or throw up). His white fur becomes a light blue, while his stripes turn a darker blue. Claws start to grow on his fingers.

3. He is a mindless beast now. Final stage. He has forgotten who he is and cannot reconize friend, nor enemy. Little brain activity. Acts on instinct only, and has no reasoning. Senses have been hightened to extremes. Speed type. Has become so fast, that at top speed, it would seem like he is using the ability "Chaos Control" when really, he's going as fast as the speed of light, allowing him to "teleport". Agile. Hard to capture. Live's inside Luminos' blood.
General Info
Comments
75
Media
Colored Pencil / Crayon
Time Taken
3 hours
Reference
none