The Beast, My Version (no color)
The Beast, My Version (no color)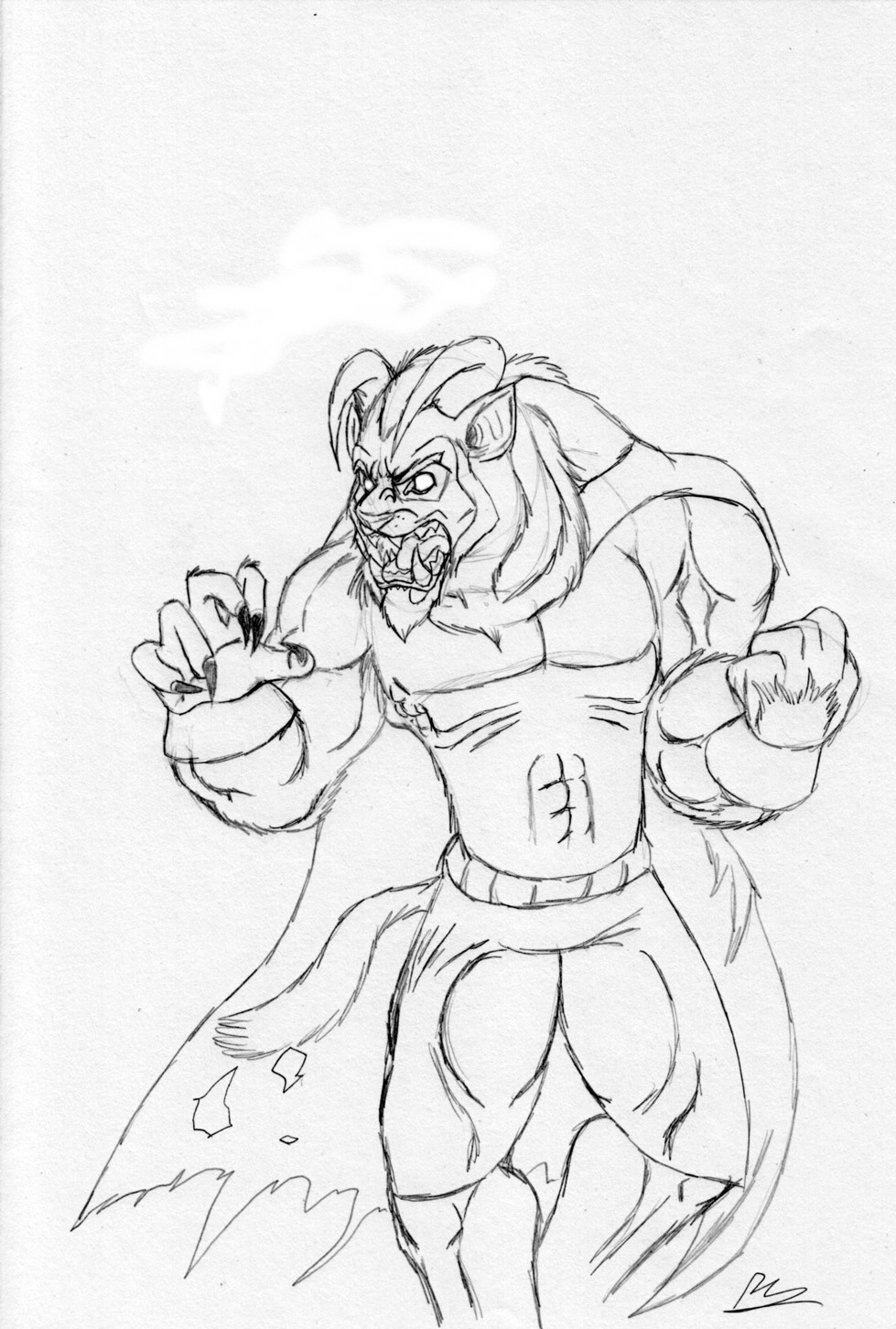 Description
I'll be inking and coloring him later. For now, let's focus on the details.

I changed his snout to be more wolf/bear-ish, to give him a more animalistic flare. His horns are more demonic. His muscles bulge. I have given him... shackles? I forgot what you call them... gloveless gauntlets? Idk...

Other than that, I enjoyed the rest of The Beast, and left it as it was.