NAD Study
NAD Study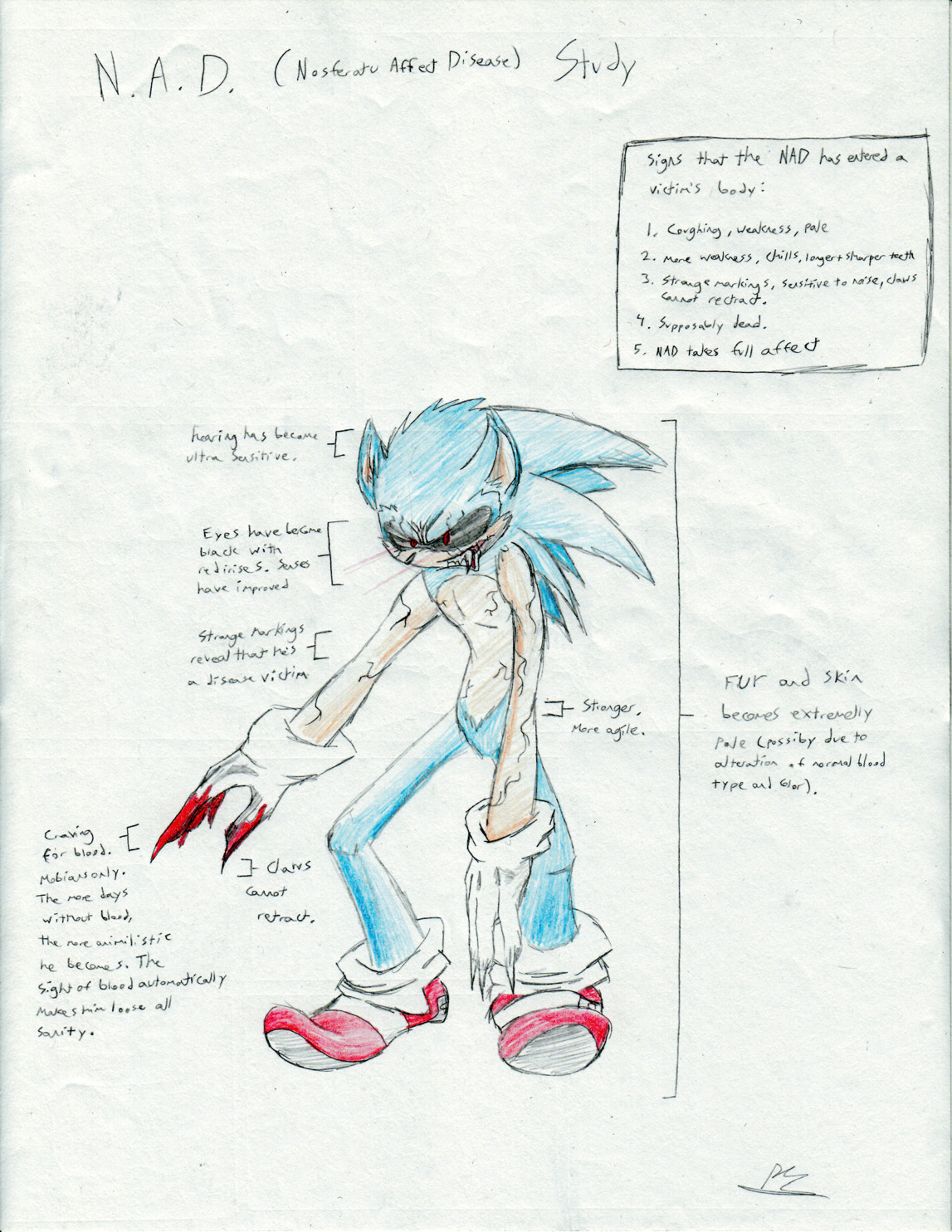 Description
NAD stands for Nosferatu Affect Disease. I totally spelled effect like that on purpose. There are two affects. So there.

FOR THOSE OF YOU WHO CAN'T READ MY HANDWRITING!

Signs that NAD has entered a victim's body:

1. Coughing, Weakness, Pale
2. More weakness, Chills, Longer/sharper teeth
3. Strange markings, sensitive to noise, claws cannot retract
4. Supposably dead
5. NAD takes full effect

- senses have improved
- strange markings reveal that he's a disease victim
- craving for blood (mobian blood only). The more days without blood, the more animalistic he becomes. The sight of blood automatically makes him lose all sanity
- stronger, more agile
- fur and skin becomes extremelly pale (possibly due to alteration of blood type and color).

MOBIANS THAT I PLAN TO MAKE CARRY THE DISEASE:

Sonic
Eclipse
Shadow
Angel
Reaper

... if you would like one of your characters to become a NAD victim, please send me a note on this page. We can RP.
General Info
Comments
86
Media
Colored Pencil / Crayon
Time Taken
1 hour
Reference
none