Chip Annoys Everyone
Chip Annoys Everyone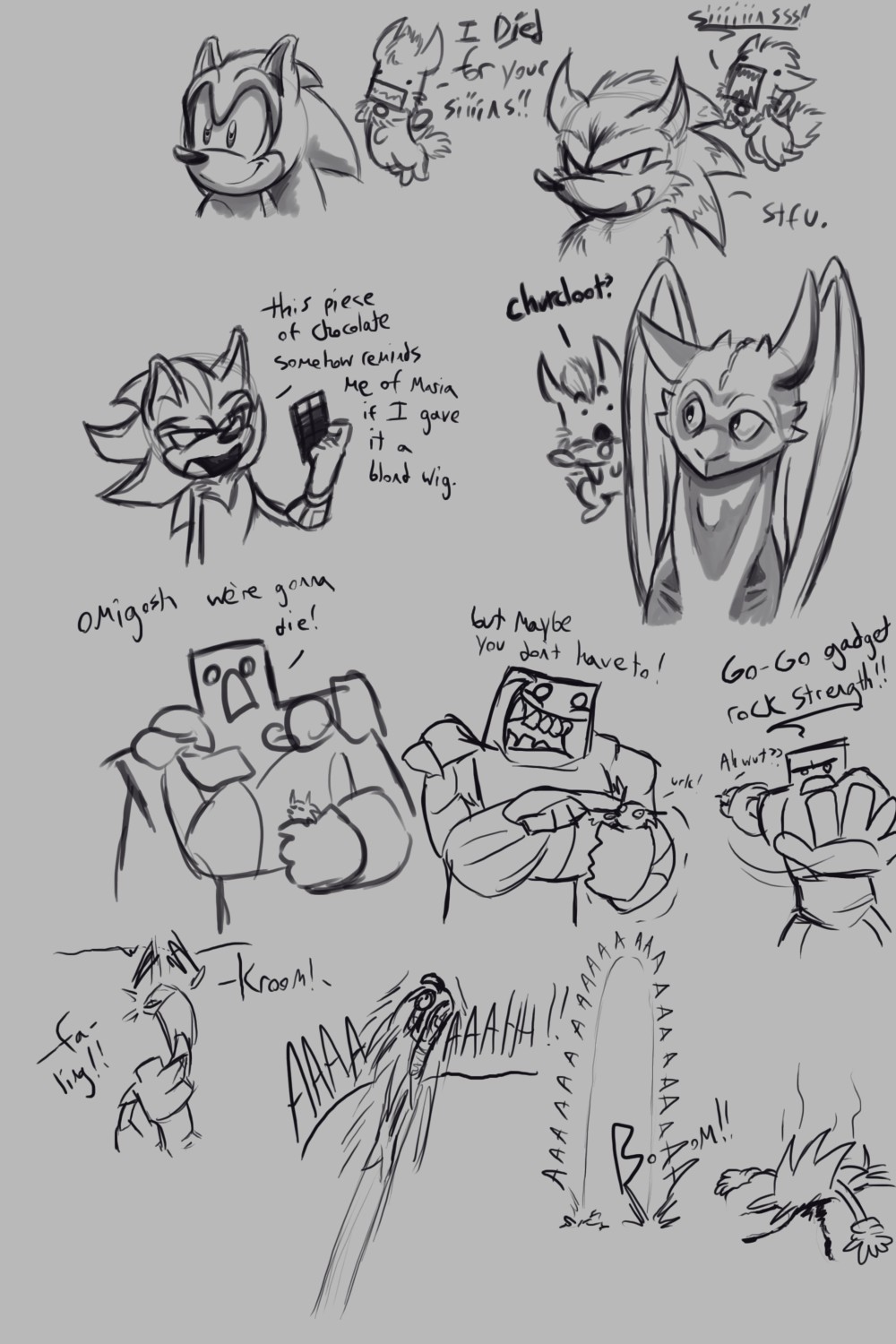 Description
I'm sorry, Chip fans.

I really... have no idea why I drew this. Boredom? Most likely.

The random dragon is Toothless from How to Train Your Dragon. I never read the book, but I thought the design for Toothless was so great.

I don't really hate Chip... he was only annoying to me at SOME points of Sonic Unleashed.

Of course, during the final boss, I couldn't help but scramble around frantically in order to stop Chip from getting killed. The first time I fought Dark Gaia, I felt like a murderer 57 times.