Hunter! Yay!
Hunter! Yay!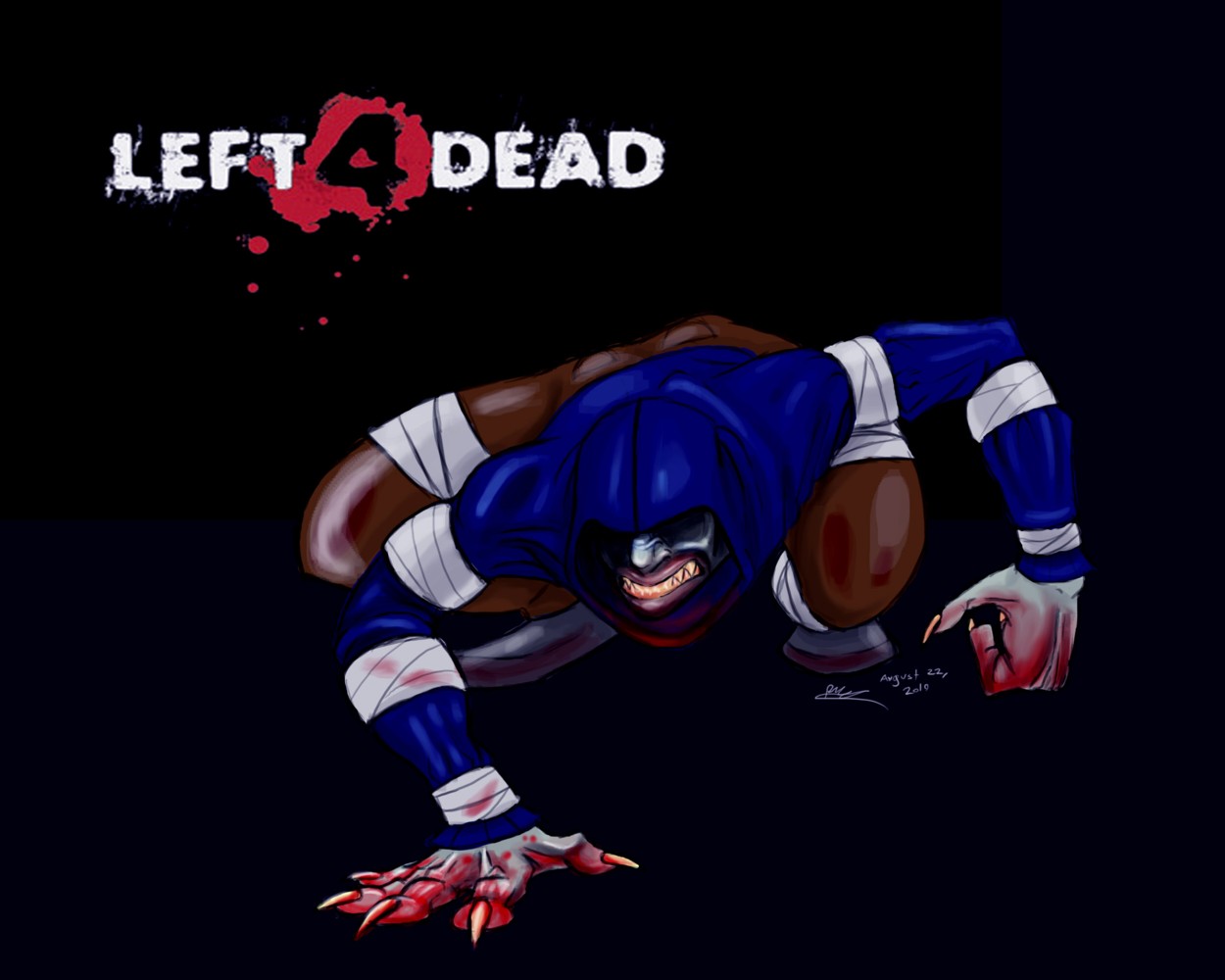 Description
WHAT THE FRACK. I COME LOOKING FOR A LEFT 4 DEAD CATEGORY, AND THERE IS NONE. WHAT. THE. FRACK. I mean, isn't this game supposed to be popular? It deserves to be TREATED like it's popular, damnit!

SO. ANYWAYS.

This be the Hunter from Left 4 Dead. He happens to be my very favorite special infected. It's because... well... LOOK at him! He's so cool! Also, he acts like a rabid dog. That's AWESOME. Also, also, he's hella fun to play as. Jumping and pouncing. Hell yeah.

You know, even though I suck as him. I'm much better as a smoker (for some strange reason).

"What kind of bread does a hunter like?"
"RYYYYEEE!!"
General Info
Comments
33
Media
Digital drawing or painting
Time Taken
two hours
Reference
Hunter google image