Some of my 'A.I.L' manga characters
Some of my 'A.I.L' manga characters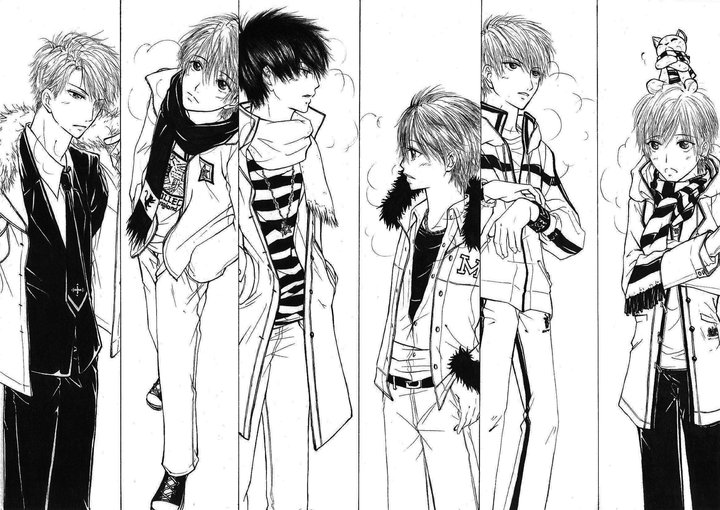 Description
OLD DESCRIPTIONS !

--> "FINALLY ! It has been 2 weeks ! 2 LONG weeks to finish this ! *roll around on the floor screaming* ugh...... my fingers hurt....... <XI

Anyway, hey everyone ! Before I said anything about the drawing, I just gotta say, I've grown fond in drawing and designing clothes ! I love designing dresses and jackets and shorts ! ♥ .... and boxers too ! hahaha XD Theyre really fun to draw ! ♥

So ! About the drawing, these are the main characters from my manga ' 誤って恋に - Accidentally in love '!
I won't tell all their name, *shrug shoulder* coz Im lazy =P BTW ! One of them is Aoi - chan ! ♥

This story is inspired by Ouran High School Host Club by Bisco Hatori, and the drawing style is based on my fav mangaka Yuki Nakaji style! *scream* I LOVE YOU GUYS !!!! ♥ ♥ ♥ Ure my life Idol !!! *0*

oh ! Enjoy ! Please do comment ! ♥

NOTE : No references used. Utensil : 0.5 black pen and drawing liner ink pen.

AND ! Don't ask why I didn't colour it. It supposed to be black and white ! XDDD"
General Info
Comments
3
Media
Ink or markers
Time Taken
Reference