Another Goth Link
Another Goth Link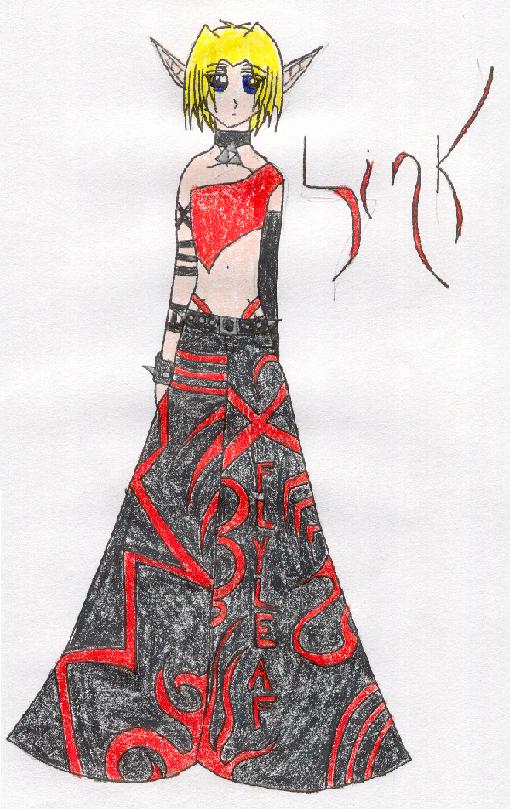 Description
It's Linkers again! ... "Linkers"?? O...kay...anyway...I drew him in some gothy clothes again...I want his pants xD They say "Flyleaf" on them. Flyleaf is a great band from Texas, I saw them when I saw Breaking Benjamin back in December... God Flyleaf was cool, I have their EP CD...If you EVER get the chance, GET IT! And check out Breaking Benjamin too, beyond words amazing are they! o.O;;<br />
Inked with a needlepoint pen.<br />
Colored with PRISMAcolor & Crayola pencils.<br />
Comments? Questions?