Brothers In Arms
Brothers In Arms
Brothers In Arms
by
The_S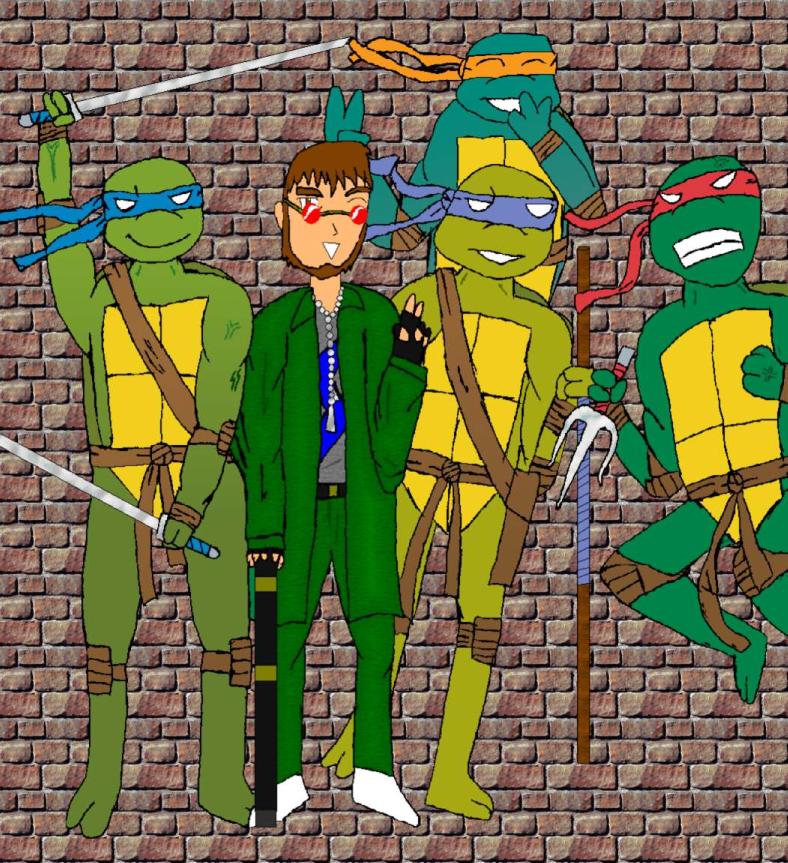 Description
This pic needs a little explanation:<br />
<br />
The TMNT and their master, Splinter, are just as responsible for raising me as my own parents. Thus, although they are fictional characters, I feel a kinship with them. They are, and always will be, my brothers.<br />
<br />
Now pic comments... for some reason, my new Genndo Ikari beard came out wrong. It looks too Amish. o_O Second, it would look SO much better, if I could get a pic to scan in black-and-white without either uber-thickening lines, or erasing half of them... guh!
General Info
Comments
1
Media
Unspecified
Time Taken
Reference