A Long and Strenuous Battle (B&W)
A Long and Strenuous Battle (B&W)
A Long and Strenuous Battle (B&W)
by
The_S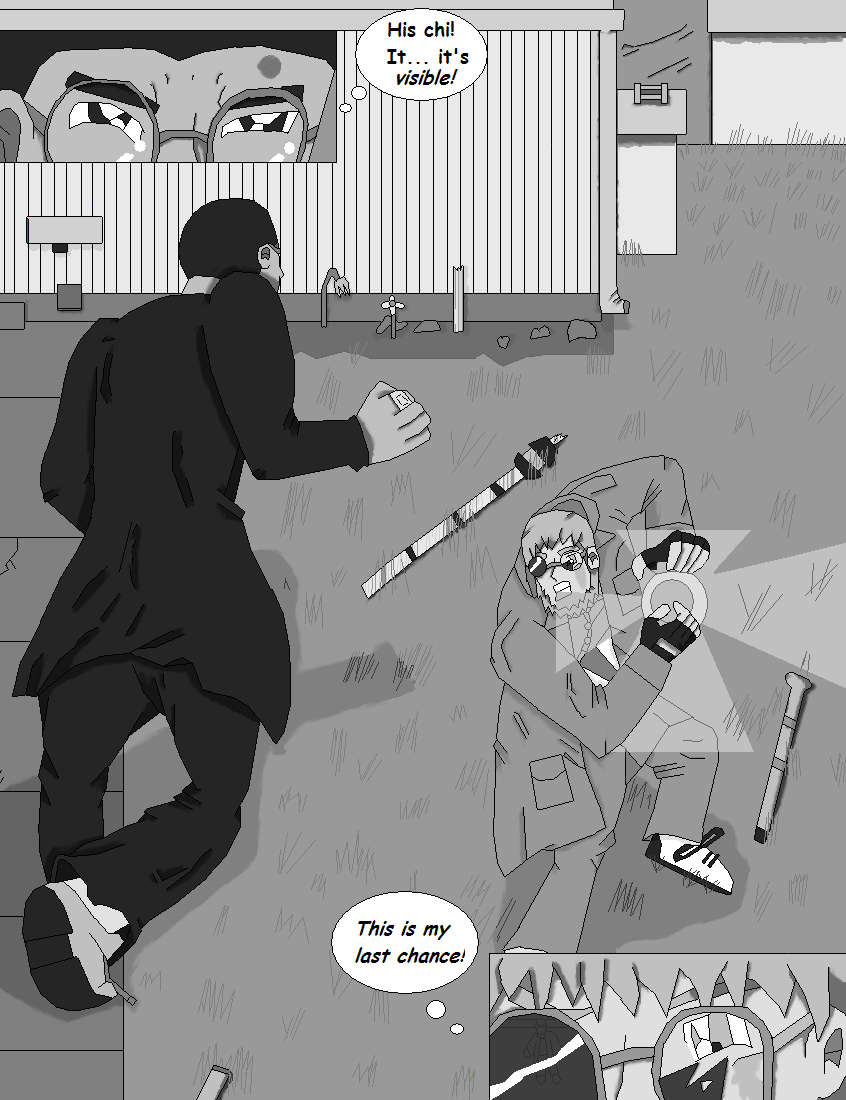 Description
A black-and-white panel from my upcoming webcomic, Chousenshi Densetsu. You can find the color version already here at Fanart Central. In
the panel, the protagonist, The S, faces an opponent as he charges his chi attack, the Hibado. The opponent's identity will be revealed when the
comic is released.
 
I'm hoping that this doesn't get marked for racism, as the color version did. I only rated it for violence, but, by accident or design, it was also rated
for racism when it showed up on Fanart Central (I have since changed it). I don't understand why; the fight is not racially motivated, and in fact,
there is a very good reason why this battle is occuring (which will be revealed in the comic). In fact, those familiar with my other works on
Fanart Central and a keen eye will be able to figure out who this mysterious opponent is....
General Info
Comments
2
Media
Other digital art
Time Taken
Reference