Za Hanpa Ken- The Shattered Blade
Za Hanpa Ken- The Shattered Blade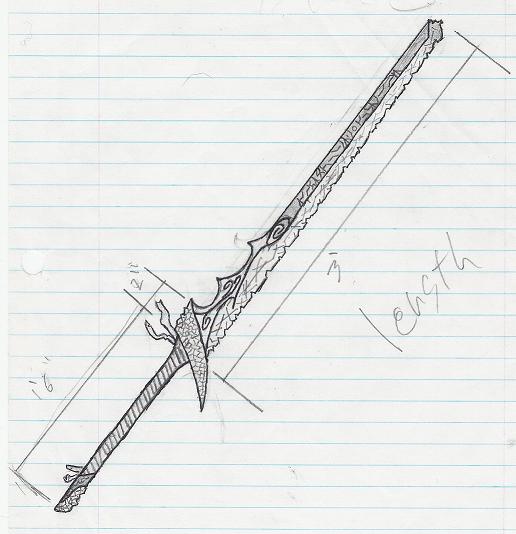 Description
This is Za Hanpa Ken, a sword I drew for a character my friend made me make.

The character is from Bleach, this is his Banki.

It Increases the Characters ability's to the point that the opponents(or opponents)special ability's are rendered useless.

It also has the ability to, if the bearer so chooses, he can cause his and everyone he's fighting physical manifestation of his spirit to shatter.

And a good day to you to.