Safety
Safety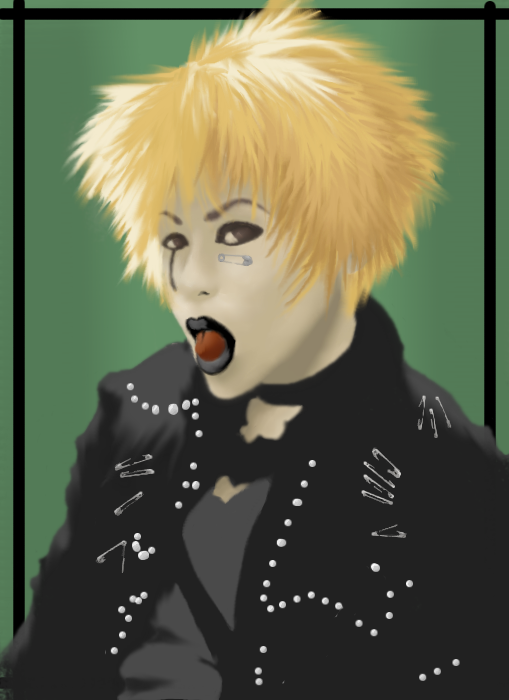 Description
With that many safety pins, you've gotta be safe.
So this is another attempt at drawing Kyo from Dir En Grey... to make up for the crappiness of the last attempt. Actually, that's a lie, I just like to draw him. He takes hawt pictures.
What else do I have to say about this... hmmm... I like drawing safety pins, they're simple and easy, but I don't like drawing lips, studs, and chains. In fact, the chain looked so bad that I just took it out entirely.
The original picture was taken from
http://aseriana.net/direngrey/media.html
But this picture doesn't really lok lanything like the original nyway, so blah :/
Something interestingish: I can't actually do that with my tongue. It's too long and skinny, so I can't just make it a giant blob. I can, however, lick my nose. It tastes like boogers. B) Oh yeah, I'm cool now.
General Info
Comments
4
Media
Other digital art
Time Taken
Reference
Yes