Lulu Costume
Lulu Costume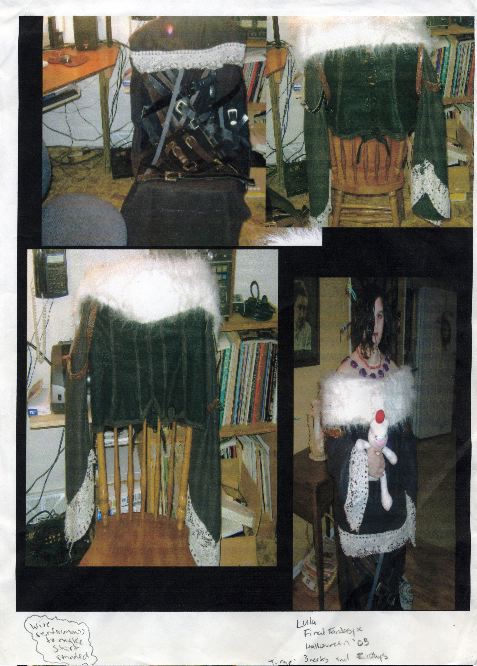 Description
Ok this whole Idea to post this was when I saw some fabric my om had gotten from our next door neighbor. It's like the perfect fabric for an Aeris costume. So I thought, since I won't dress as her and I don't want to waste the fabric, that I would offer to do her costume as a comission. That brings me to this picture. This is an example. I made this in October '03 for halloween. This was done in 3 weeks and two days, because I started late I had to rush, so let's call this version 1.0. A lot of things need to and have been fixed to a certain degree.

I used a variety of different supplies to make this. Aeris will be a much easier costume to make. This costume was a little too hard to do in such little time, so if you think it sucks, take into consideration, that this is completely hand sewn because my sewing machine broke. I am not a seemstress!! Of course it's fixed now, so you get the point.

Anyway, if you are interested drop me a line on my profile or e-mail me and we can set something up as to how much it will cost etc. If you want more exaples of some work I have done go into my gallery and look at my Cosply Moogle and my Edea headress. Thank you in advance for taking the time to read and consider my offer.