Kirie ~Revisited
Kirie ~Revisited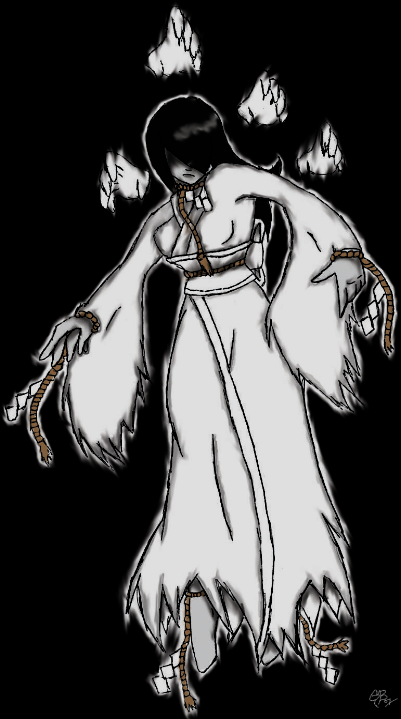 Description
Finally! I'm out of my block. This is yet another thing I've done in Photoshop. I'm getting used to it, yet this one is very sloppy because I got really bored...I worked on it all day...

So...This is Kirie. She's the Rope Shrine Maiden from the Fatal Frame series. I think it's one the coolest games out there in the horror genre. It doesn't sound like much, but it's a great game. I currently own all three. If you ever get the chance to play it and your into the Japanese ancient ghost stuff, then you'll like it.

This has got to be the most sloppy thing I've ever done in my life lol. I went absolutely crazy with the smudge tool in an effort to try and make her look "ghostly" So bear with it lol and try to enjoy it.