Midna Figure
Midna Figure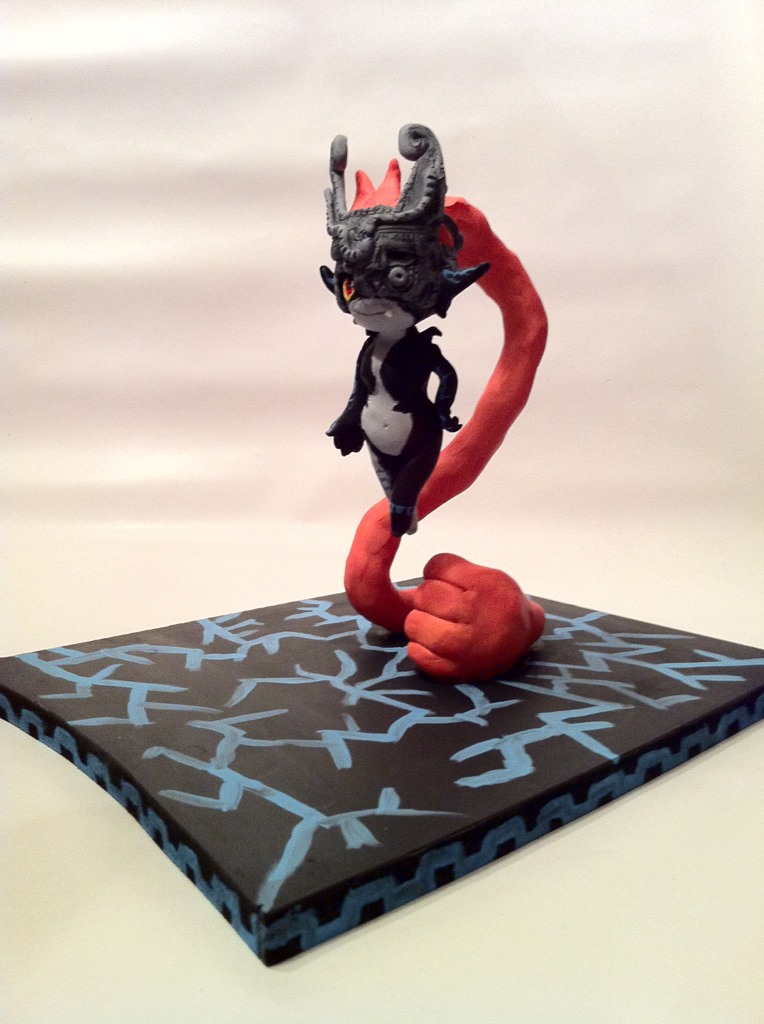 Description
Worked on this after finally getting some inspiration to do something artsy. I figured that I would take a break from Photoshop and do something with clay.
So I made this Midna figure. She was molded, shaped and sculpted in a little over 4 hours with Sculpey III modeling clay and some floral wire. She was painted in about the same time frame.
Pics of her in progress can be seen on my dArt page for this piece along with pictures of her finished. Follow the link below to the dArt page if you want to see her progress. There are links in the description there that will take you to my online gallery.
http://theunsentlaugh.deviantart.com/#/d34fkyx
Enjoy.