Fairly Odd Parents>> Anti Cosmo! :O
Fairly Odd Parents>> Anti Cosmo! :O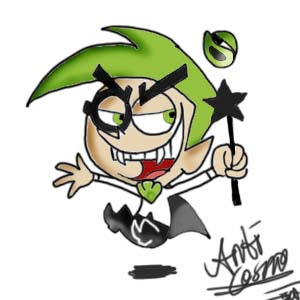 Description
It's Anti-Cosmo!<br />
<br />
I just bought that freaky GBA game "The Fairly Odd Parents: Clash with the Anti-World" so I just... drew Anti Cosmo. Or.. I tried. <br />
Heheee they look so weird in the game.<br />
Are Anti- Wanda and Cosmo appearing in the F.O.P show? o_ô DO they? Please tell... o.o<br />
<br />
I also drew a Anti-Wanda, so take a look at her too!
General Info
Comments
7
Media
Unspecified
Time Taken
Reference