He needs a nose job!
He needs a nose job!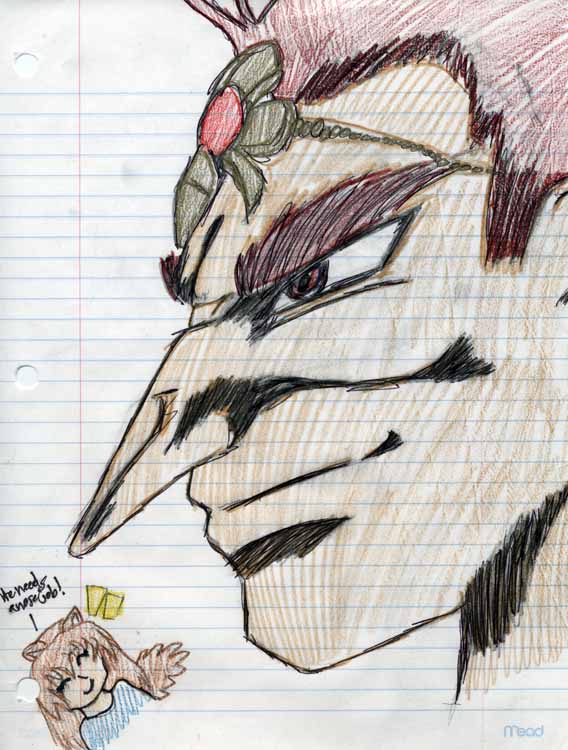 Description
I did this over the summer, and I liked his nose so I decided to post it! This was taken from the manga of OoT and ummmm...that's me in the corner, and basically is my opinion. Heh. I dunno, I used pencil, then pen, and then about 4 months later used my colored pencils when I was bored. Whatcha think?