Battle-scared Raph
Battle-scared Raph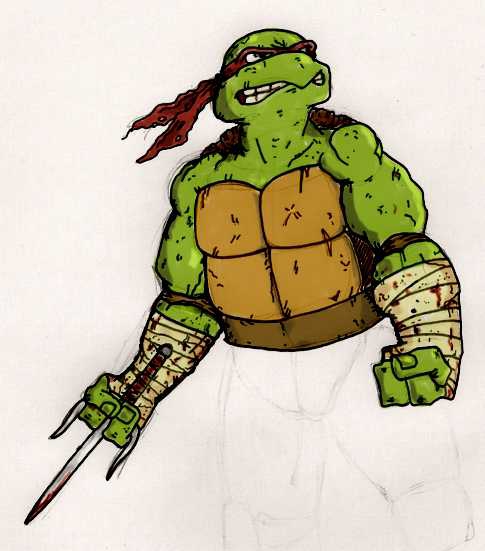 Description
Raphael was always the hardcore brawler of the bunch.

Here we can see him bloody and scared after a fight but as always ready for more, sai-in-hand.


---------------
This may or or may not be the final result of this drawing since I just played around with different coloring techniques while doing this. But I'm quite happy with the way it looks right now either way.