BR2 vol.1 pg.1
BR2 vol.1 pg.1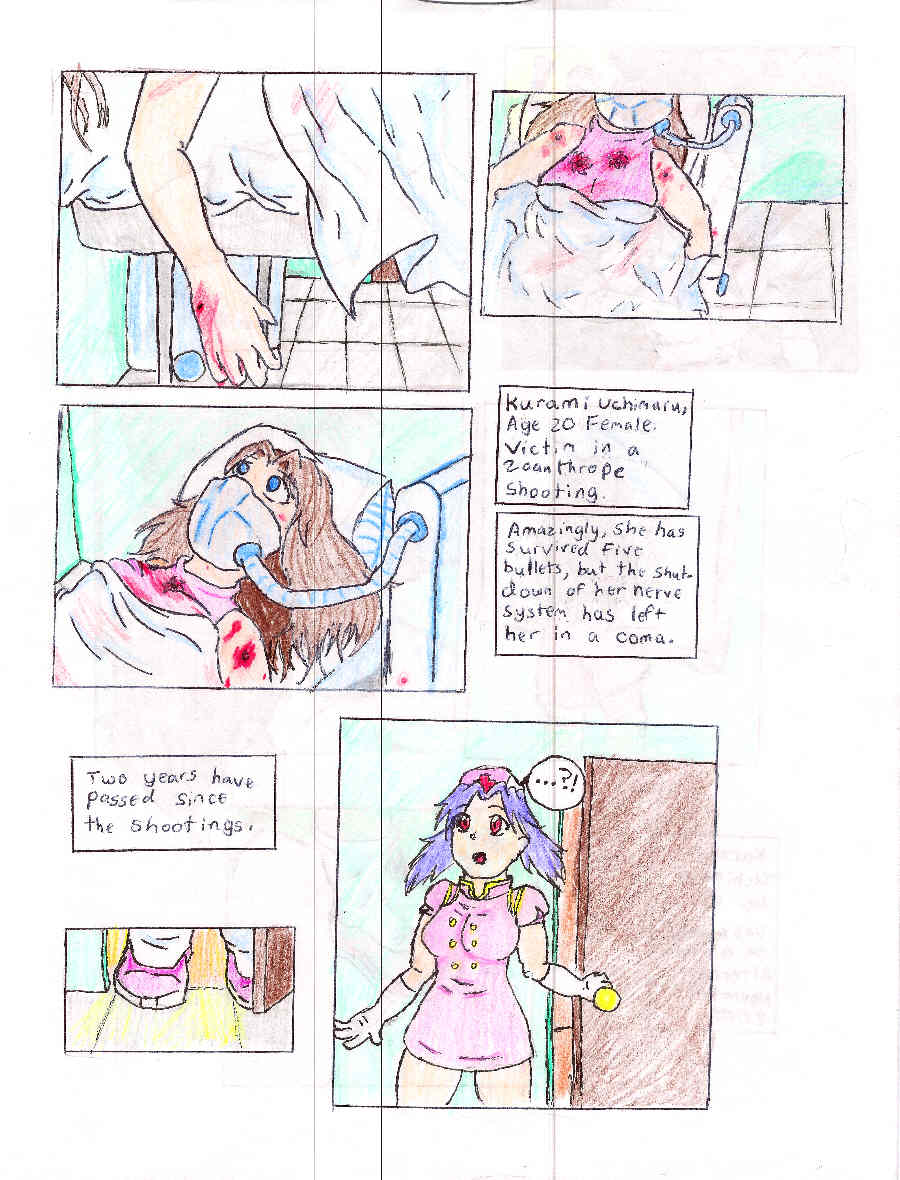 Description
The first page to my Bloody Roar fan manga I'm working on.
If it stays alive by the time I finish this, I'll be very impressed.
So, anyhoo, this fan manga is based at the time of the Bloody Roar 2. Why I haven't done the first game yet is because I don't even know crap about the first game, and how can I make a fan manga about a game I havent exprerienced yet?

So, as you can see, this is a zoanthrope that has been just shot down with five bullets and knocked out her nervouse system and left in a coma... and she hasn't woken up in two years... (yes, I used a refence when drawing Alice's costume.)

Oh, and please excuse my scanner.. It's always ruining my pictures.

I don't know whether to consider myself a beginner or a intermediate....