Here Kitty Kitty!
Here Kitty Kitty!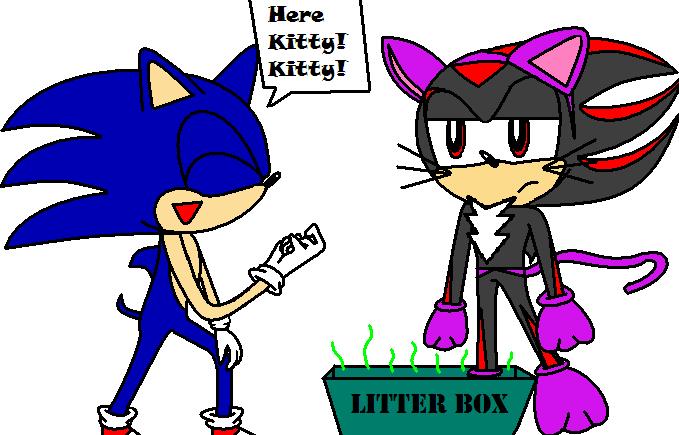 Description
So this is piccy #2. And, here's the story behind the.....pixels.<br />
Rouge thought it would be cute to dress up Shadow as a bright, purple kitty and Sonic is out of his mind. Shad's outfit is crappy in real life because it's Cream's halloween costume from the previous year, it's sad how a 6 year old's cat costume can fit a 17 year old hedgehog. oh well, it is a pic. <br />
this took me about a million hours to complete! just kidding, it took me about 1 hour. <br />
i had problems with shadow's foot (the one in the litter box)....it kept looking big and freaky. so, i decided "hey, shadow is a cat (in this pic). so, why not shove his foot in a smelly old litter box for the fun of it?" hehe....no one kill me for doing that.
General Info
Comments
11
Media
Unspecified
Time Taken
Reference