Polaris
Polaris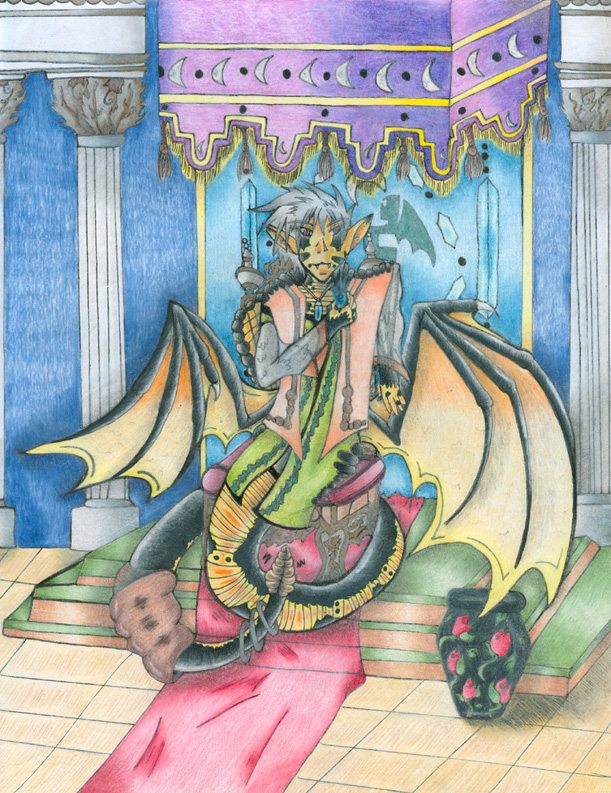 Description
Well Still working on My character design, and this time I wanted a full scene because I really need practice. I like the background but I wish I was better with depth.

Anyway, This is my character I made, His Name is Polaris ( Thought of it after playing DDR). He is a Indian moon god. Why all the moons are around the room, This is his palace room. He is a Forrest Cobra, a Rattlesnake for the tail, and a Fruit bat for the ears and wings. I wanted to use all cool colors for when I think of snakes it's the colors that come to mind. The thing in his hand is suposed to be a ice fire, but I learned I should always color that first when you have black in the background.

What I Like
. The wings
. His Tail
. The Floor
*pretty happy with how this came out*

What I don't Like
. His face, kind of
. How the clothing turned out
. The main background and the wall, Should not have used so much blue.