Fighting Prejudice
Fighting Prejudice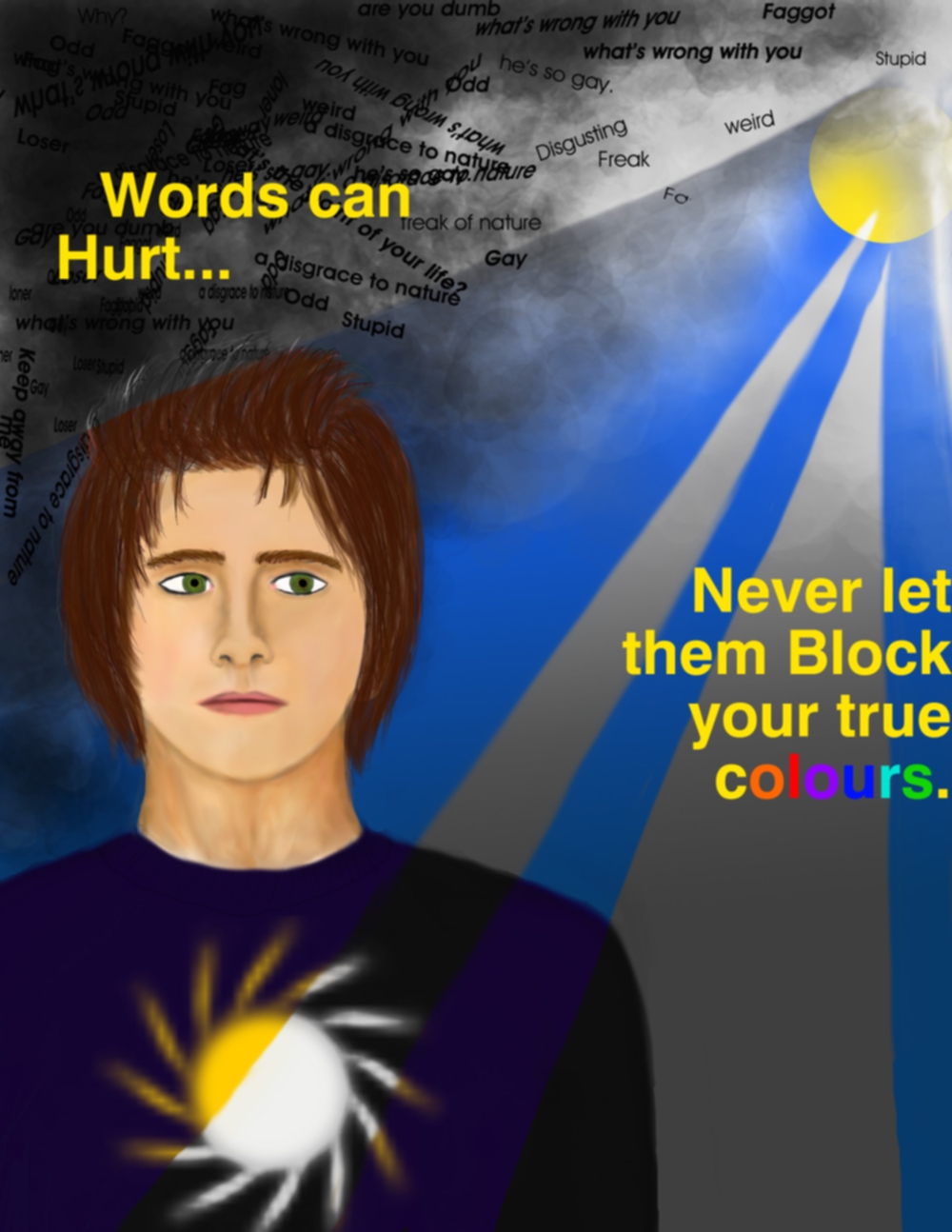 Description
A drawing I did for school to fight prejudice against GLBTQ2S(Gay Lesbian bisexual Transgender Questioning/queer 2 spirited) did with

not my original version, because the original revealed personal info.

sorry if this offends anyone, becasue if it does, you have taken it the wrong way. it was meant to put a positive message out in the world adn I only made it for school anyway.

I do not want to hear any flack from anyone on this picture becasue if I do I will disable the comments, or delete it.