Street of Paris
Street of Paris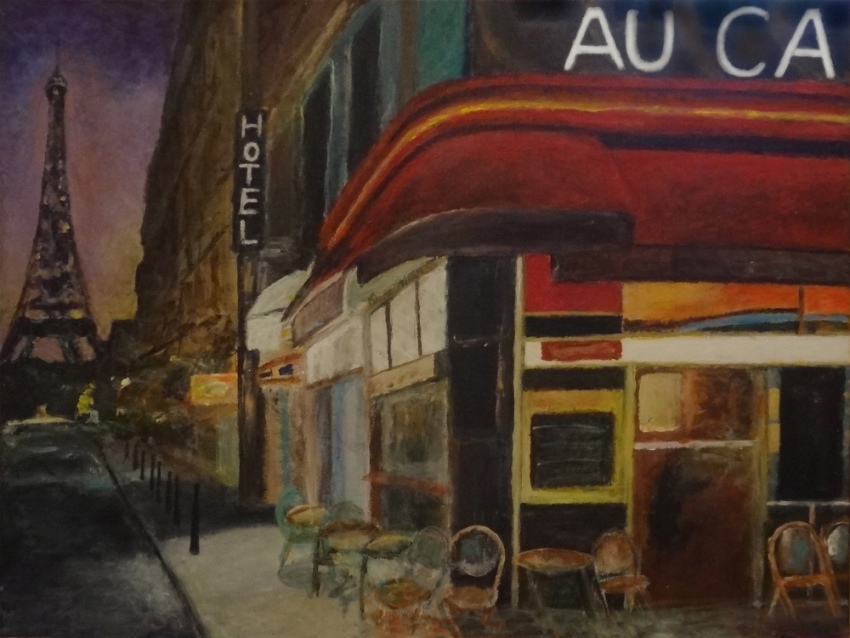 Description
tHsi is my long coming Impressionist painting. Done from a photo of Paris, in Acrylic paint. This took me at least 10 + hours to do. it is done in impressionist style so that is why alot of things wont' look flawless or near perfect.

any critiques or comments are appreciated because I want to know what other people think about it. When I ever I showed someone this painting they thought it was th emost amazing thing that have ever seena dn I dont' get it! I mean it's my first real painting that I've doen other than the stupiud little pitally thing I did before. but so what, I have seen so many other amazing paintings, but peopler keep saying this one sticlks out for some reason. WHY?!


so yeah. I have been dead for a long time. Now the heat is gettign to me and I dsiliek goign on the computer when it is hot becasue it makes me sick, spo that's why I won't go on. nad hten when it get scold I will probably have a job..,.it never ends. I think I will have to admit that I think my time of fanart may be coming to an end...I don't know. somehting doens't want me coming on here anymore.
General Info
| | | | |
| --- | --- | --- | --- |
| Ratings | | Comments | 9 |
| Category | Miscellaneous » Buildings & Architecture | Media | Acrylics |
| Date Submitted | | Time Taken | 10+ hours |
| Views | 283 | Reference | yes |
| Favorites... | 3 | Keywords | Street, of, paris, painting, and, france, street, scene, eiffel, tower, impressionist |
| Vote Score | 2 | License | Berne Convention |