Gargoyle Fun 2
Gargoyle Fun 2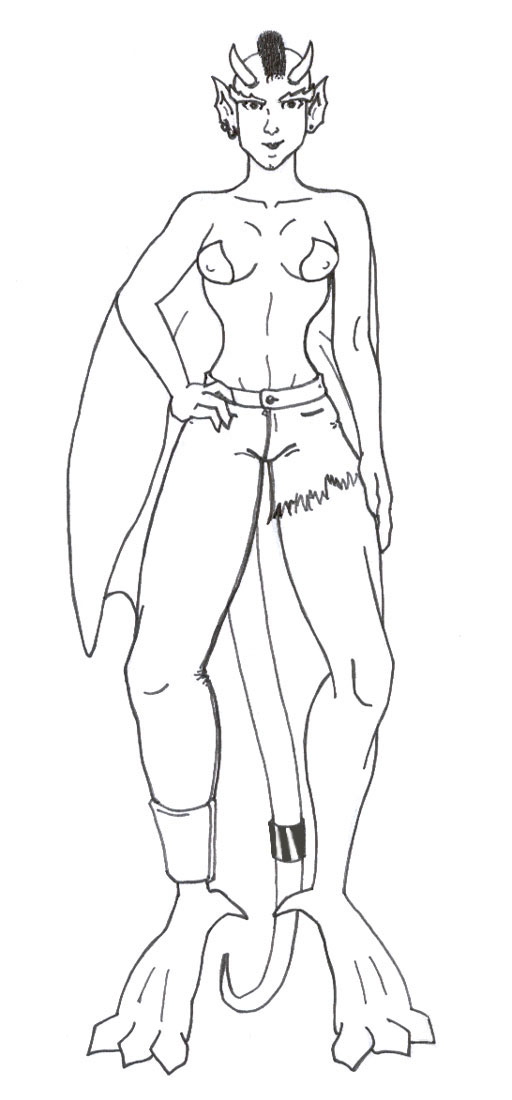 Description
This is Ward's girlfriend. They're not mated yet- they're still pretty young. And, being modern gargoyles, they're less confined by the customs of the 'old days'. They're punkers, after all.

She doesn't have a name yet, and I don't like her mohawk anymore. And I couldn't get her damn eyes right! She looks so condescending and cynical, but she's not supposed to. Argh! Still, I like her pose (even if it is super generic as far as my gargoyle art goes) and I gave her my favourite type of wings- the underarm ones! Gustav has them, too, but it wasn't until I was drawing this gal that I noticed her wings would have to connect to her through her clothes. The same goes for Lexington on the show and my boy, Gustav! Weird.

I can't explain it, so I just went with it- hence her pasties in leiu of an actual top. There is a rather revealing outfit she could wear and NOT have the wings go through her clothes, but I didn't like it and it doesn't suit her personality.

So, I need to name her and her sister. Any ideas?
General Info
Comments
0
Media
Ink or markers
Time Taken
More than a few hours
Reference