Mirrorverse Strong Bad and The Cheat
Mirrorverse Strong Bad and The Cheat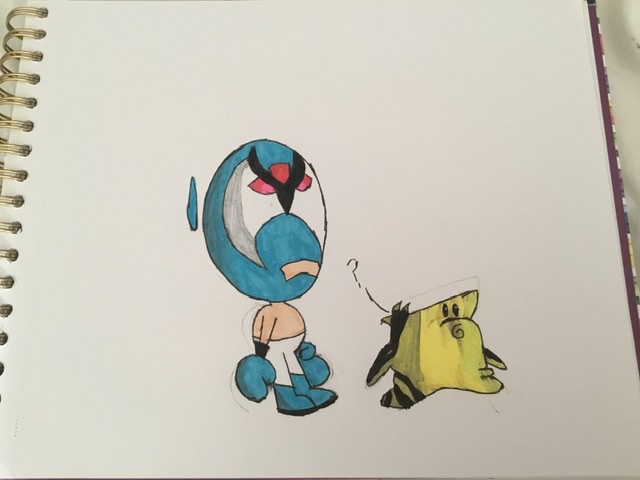 Description
"I'm not so sure about this, guys..."

Mirror!Strong Bad may look like he's just regular Strong Bad with some inverted colors, but they couldn't be any more different than night and day. Mirror!Strong Bad isn't quite so self-confident, can be jumpy at times, and doesn't have his own fan-email show. He often gets picked on by Mirror!Homestar, at least when Mirror!Strong Mad isn't around.

Mirror!Strong Bad can often be seen with his pet The Cheat, and his younger brother, Strong Glad. He likes to listen to Eurodance, and admits Strong Glad might have had a hand in him developing a liking to J-pop.

*The Cheat noises*

In the Mirrorverse, The Cheats don't have spots like those of cheetahs, but instead stripes like those of tigers. Mirror!The Cheat is no exception to this. He is the pet of the Mirrorverse Brothers Strong, though it can be safe to say that he's more than just their pet. He might as well be an honorary member. 

Mirror!The Cheat shares the role of the straight man with Mirror!Strong Mad between jumpy, cautious Mirror!Strong Bad, and silly, impulsive Strong Glad. Mirror!The Cheat often calls out Mirror!Homestar's bullying of Mirror!Strong Bad and Strong Glad, although Mirror!Homestar usually just expresses that he doesn't care and then kicks Mirror!The Cheat away like a soccer ball.
General Info
Comments
0
Media
Ink or markers
Time Taken
Reference