6. Näck
6. Näck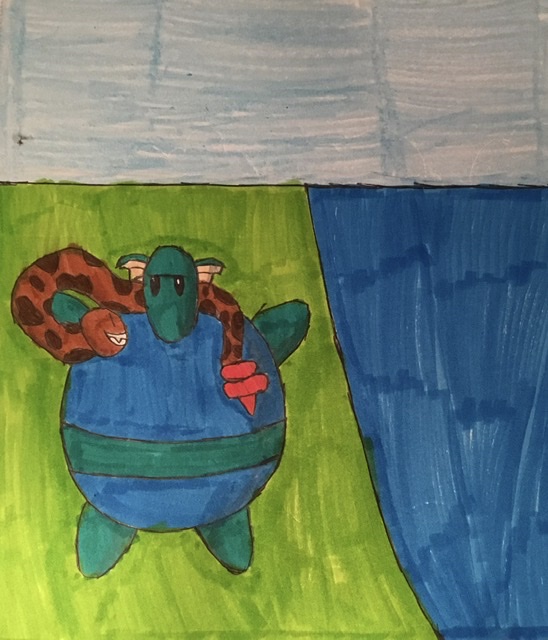 Description
This is part of the 100 Creatures Challenge. Link: 
https://www.deviantart.com/sootness/art/100-Creatures-Challenge-185733474
Monster!Pom Pom has finally caught a gaasyendietha named Vayos, who had challenged Monster!Pom Pom to catch him, all the while bragging about being one of the most slippery, slick lake creatures. Monster!Pom Pom managed to catch Monster!Vayos, and is not quite amused by Monster!Vayos's constant shouting and "craziness".
As you can see, I improved Monster!Pom Pom's color scheme. I will draw regular Vayos another time.