10. Troll
10. Troll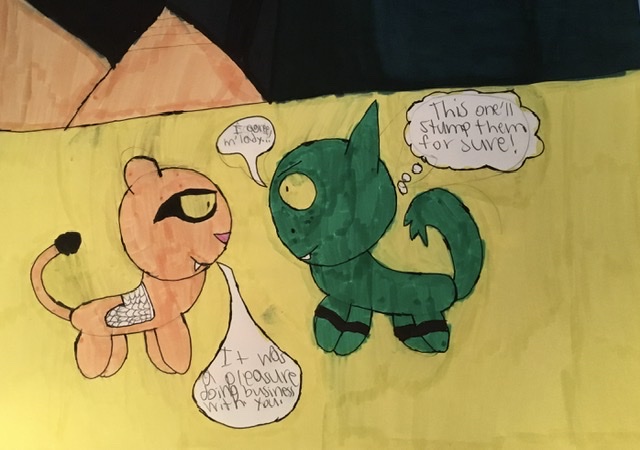 Description
This is part of the 100 Creatures Challenge. Link: 
https://www.deviantart.com/sootness/art/100-Creatures-Challenge-185733474
Another old drawing of mine, in which a troll Magicat has gone to a land far from his home to seek advice from a sphinx Magicat. What kind of advice? Advice on better riddles!
For those who can't my handwriting:
SPHINX MAGICAT: It was a pleasure doing business with you.
TROLL MAGICAT: I agree, m'lady... (thinking) This one'll stump them for sure!