11. Dwarf
11. Dwarf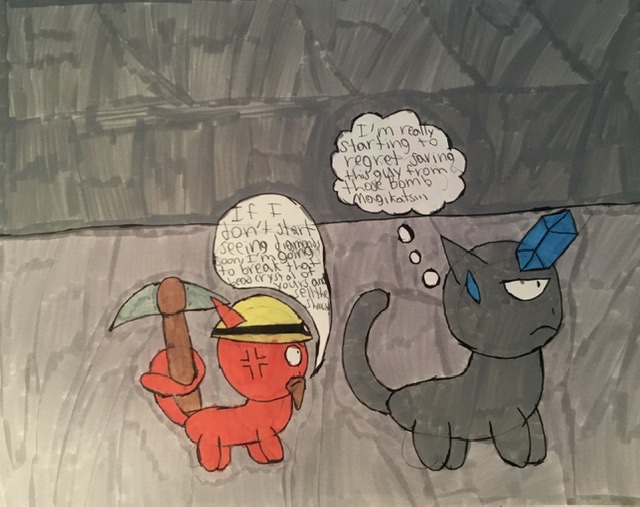 Description
Another old drawing of mine. A dwarf Magicat was looking for diamonds and had been attacked by bomb Magicats, and was saved by a diamond Magicat who we'll call "Diamond Donnie". Diamond Donnie offers to lead the dwarf Magicat to diamonds if he gets to keep some of them. The dwarf Magicat is getting impatient, however, and Diamond Donnie's starting to question if saving him was a good idea...
You can also see I used to spell "Magicat" with a "K"...
If you can't read my handwriting:
DWARF MAGICAT: If I don't start seeing diamonds soon, I'm going to break that head crystal of yours and sell the shards!
DIAMOND DONNIE: (thinking) I'm really starting to regret saving this guy from those Bomb Magikats...