Put Me Down!
Put Me Down!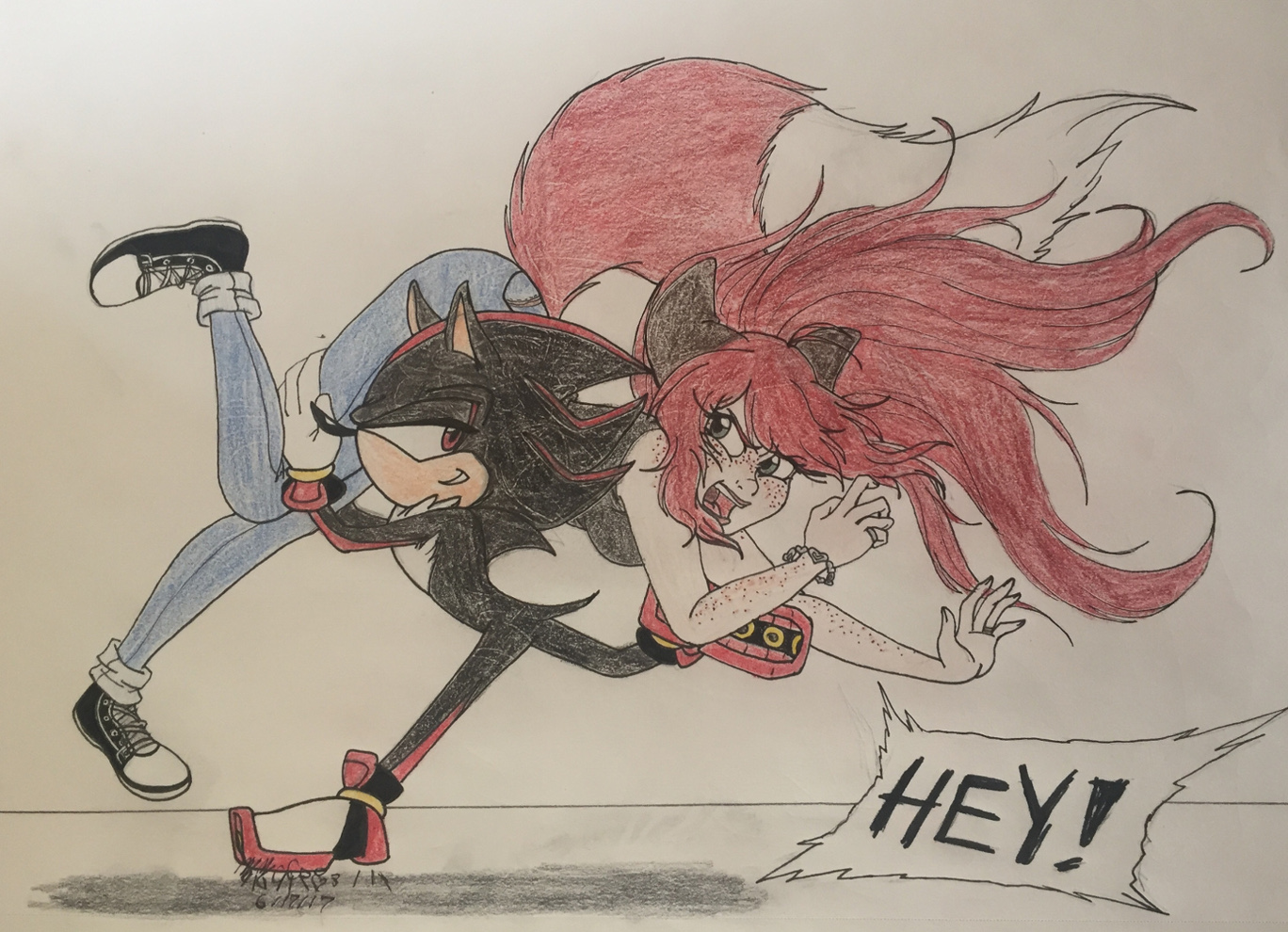 Description
Lol, When I made this, it was with the thought of how Shadow might act with someone he might consider a friend. For the most part, he would be pretty much the same. Quiet, aloof, kinda sardonic and cold. 
But it was kinda funny to me to imagine him showing a bit of a smart aleck side from time to time....though I will think twice before I ever try and ask him to help me get somewhere when I'm running late. X(

Shadow: It's your own fault. You kept pestering me even after I told you 'no'...multiple times.
Me: Hush your face! Next time I'm asking Sonic because he's nicer!
General Info
Comments
0
Media
Other drawing
Time Taken
2 hrs to sketch and ink, about 25 mins to color
Reference
Older 2012 version