A Lazy Day's Night
A Lazy Day's Night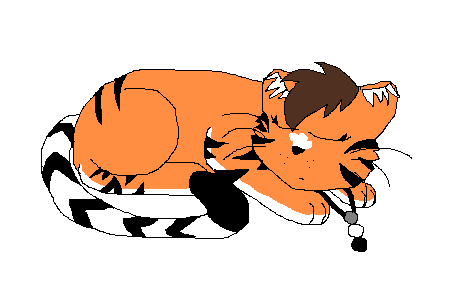 Description
It's been a lazy day's night
I haven't been working like a dog
it's been a lazy day's night
I shouldn't be sleeping like a log.
~The Beatles (I tweaked it a bit)

This is what I've been doing every day basically...

I've been so lazy lately...sorry for acting like I didn't exist anymore...it was only because drawing had really been ticking me off and I just didn't really ever feel like drawing whenever I got on the computer...so yeah...

Look! Tora got a new necklace! It's a black necklace thing I got at DisneyLand (for pins and stuff) and there are three pins on it that I got from Hot Topic. The black one has Rainbow Dash flying on it, the white one says 'Zombies are people too,' but the are is crossed off and is replaced with were. The gray one has BMO from Adventure Time and he's saying "who wants to play video games?"