*Enter the Vertex* with NeoConker
*Enter the Vertex* with NeoConker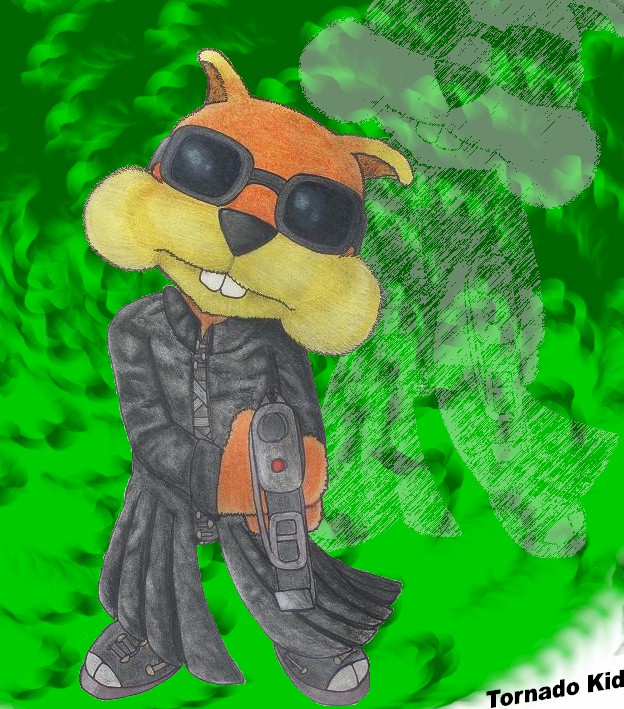 Description
Yeah! The first pic of NeoConker!
For those who wonder what means "Enter the Vertex", well..it is the last level were Conker have to rob the national reserve bank. So he get a super leather suit, a machine gun and the power to fell the Bullet Times.
This level take 2 min. to achieve, but it rocks!

I've draw Conker suit from memories, so it's not identic to real one from Live & Reloaded.